An officer of the Nigerian Civil Defence Corps, Mr Omueti Iregbeyen Chickson brutalized Mr Erasmus Ikhide, a one time Senior Special Assistant to Governor Adams Oshiomhole and currently Special Adviser to Governor Rauf Aregbesola of Osun State.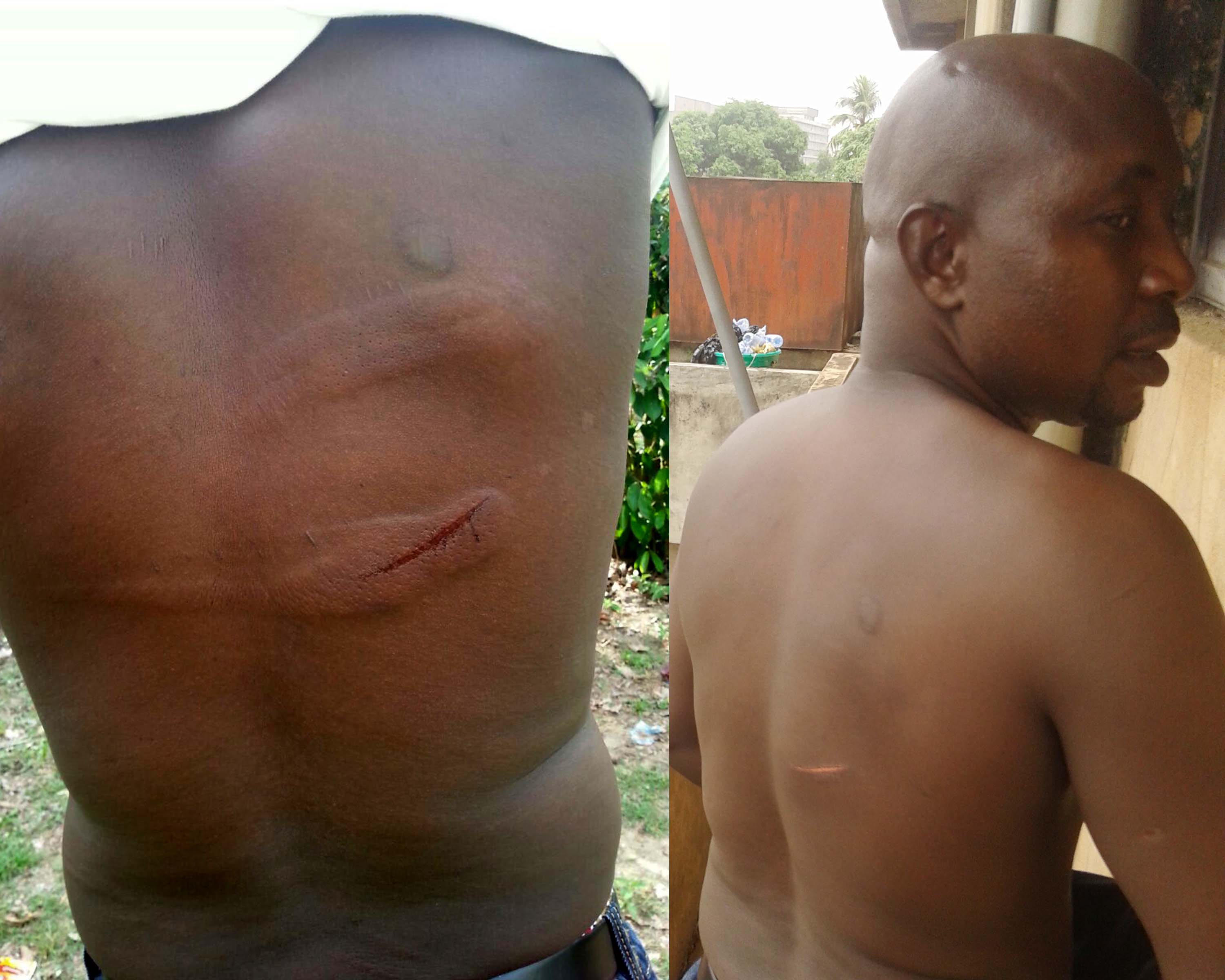 Mr Erasmus was said to have travelled to his hometown, ERUERE in Owan West Local Government to exercise his franchise, to vote like every other Nigerians, but suffered criminal brutality in hands of Mr Iregbeyen Chickson who was deployed from the Edo State Command of the Nigerian Civil Defence Headquarters.
Eye witness accounts stated that trouble started when Mr Chickson arrived at Polling Unit 2 were the victim registered to vote in company of three other officers and the pilot of the Hilux car who is also an officer of the Corps.
It was alleged that before the assailant got to polling unit 2, a PDP agent named Mr Wilson Ilevbaogun from another polling unit close by pointed at Mr Erasmus before the assailant vicious attack on him.
Our investigation revealed that on getting to the polling unit where the victim was standing in the cue along with other voters, Mr Chickson descended on him without hesitation.
The incidence created scene at the polling station which made voters to run for their dear lives as the said officer cocked his gun and started shooting into the air.
It was at this stage our client was assisted by some good Samaritans, who rushed him to a nearby medicine store for first aid treatment.
Normalcy later returned to the polling units after the victim was rushed to the nearby clinic for First-Aid treatment. Calls put across to Mr Iregbeyen Chickson and the Commandant in charge of Edo State Nigerian Civil Defence Corps was not answered.
136 total views, no views today