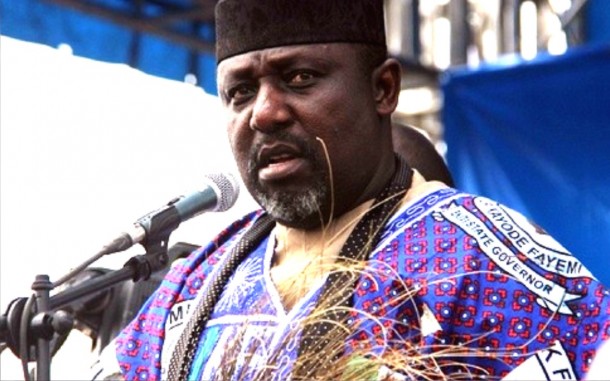 Angry supporters of the People Democratic Party (PDP) on Monday demonstrated against what they tagged `irregularities' which marred April 13, governorship and state assembly elections in Imo.
The demonstrators, mostly youths, and women blocked one lane of Okigwe Road, Owerri, directly in front of PDP state secretariat, carrying placards with various inscriptions.
Some placards read; Okorcha must go, INEC should allow the mandate of Emeka Ihedioha, Imo People are tired of Okorocha's fraudulent system and PDP is the winner of April 11 polls in Imo among others.
Spokesman of the group who gave his name as Livinus Njoku told reporters that they were PDP supporters from various parts of Imo who came to demonstrate against irregularities that characterized last Saturday polls.
Njoku claimed that the result of the election being announced by the INEC did not reflect the true results collated by parties that took part in the exercise, adding "PDP's candidate Emeka Ihedioha won Okorocha landslide.
"We institutionalized a mechanism to collate the results the way people voted, but that did not conform to what INEC announced from various Local Government Areas which made them declare the election inconclusive'', he said.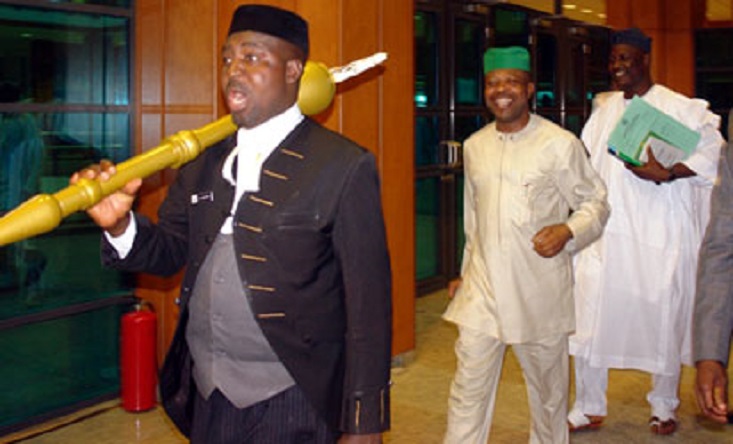 Njoku said it was surprise that rather than INEC to allow the Imo electorate to decide who governor them, its officials in the state decided to abridge the process by not only changing the figures, but as well declare the exercise inconclusive'', he said.
Njoku explained that the mission at the PDP office was to get go ahead order from the leadership of PDP before they could demonstrate to INEC state office and major streets in Owerri.
Chief Nnamdi Anyaehie, the state chairman of PDP who addressed the aggrieved PDP supporters, regretted that APC supporters hijacked ballot boxes and changed elections results from different locations in Imo.
"We got series of reports where APC supporters snatched ballot boxes, promoted violence and other sundry misconducts during the April 11 polls across Imo'', he said.
He called on the PDP supporters to be clam and act responsibly, noting, "PDP had raised a formal protest to INEC on the Irregularities that characterized the conduct of April 11 polls in the state.
"All I we are advising is that everybody should return to his or her home since PDP had already protested to INEC and we hope something will be done.
"As responsible citizens, we don't need to take laws into our hands, we must allow the law to take its course'', he said.
Although Anyaehie said that his party was yet to take position on the inconclusive declaration of Imo governorship result, he prayed that the interlude would enable INEC to unraveled series of fraud perpetrated by the APC.
When contacted on the allegation that INEC compromised, Mr Elias Osim, Head Voter Education and Public Enlightenment, INEC, Owerri told our reporter that the commission would address press conference on the matter later in the week.
"For now, I do not have the mandate to speak on that issue, the Resident Electoral Commissioner, Dr Gabriel Ada just left for Abuja and will address a press conference as soon as he return on Wednesday'',  Osim said.
Responding, Chief Iheukwumere Alaribe, the Director General of Rochas Okorocha Campaign Organisation, dismissed the claim by PDP that INEC and APC manipulated the election results.
"What PDP is doing is a mere pretentious claim; they are actually the party that promoted fraud during the elections on Saturday.
"In Mbaise, for example, PDP governorship candidate did not score up to 200, 000 votes, but they engaged men from Aguleri who wore red uniforms to intimidate and harass people during the elections'', he said.
Although Alaribe did not explain what later changed the results in the favour of APC, he maintained that it was PDP people that promoted violence during the exercise.
92 total views, no views today