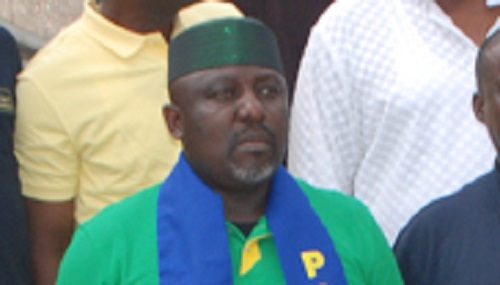 Information reaching 247ureports.com has it that thugs masked in police uniforms imported by the Commissioner of Lands in Imo State, Hon. Uche Nwosu have been apprehended by soldiers and other security agents in his Country home at Eziama Nkwere. Nwosu is a son Inlaw to Governor Rochas Okorocha of the All Peoples Congress (APC) and a powerful figure in the administration.
According to eye witness reports, the security agents acted on a tip by concerned citizens who saw the thugs as they were being kitted in police uniforms and mobilized into hilux vans in readiness for Electoral malpractices.
Security agents contacted confirmed the arrests but declined further details.
42 total views, no views today