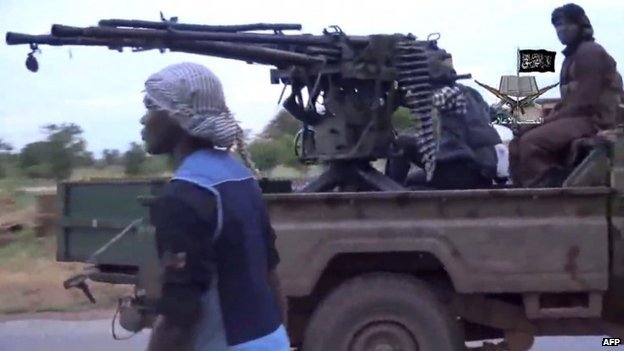 Information reaching 247ureports.com indicates that the town of Damaturu,  Yobe state capital has come under intensive attack as bomb explosions and multiple gunshots were heard by residents from multiple directions. Many of the fleeing residents told our correspondent of the intensify of the attack being frightening.
"We are in serious confusion now,  we are just hearing gunshots and explosions on the southern part of the city and people are fleeing",  said an embattled resident,  Malam Abdulmalik.
The resident said he was woken by the shots and blast which started at about 6am,  and he suspects Boko Haram may be attacking.
Damaturu is 135 km West of Maiduguri,  Borno State capital.