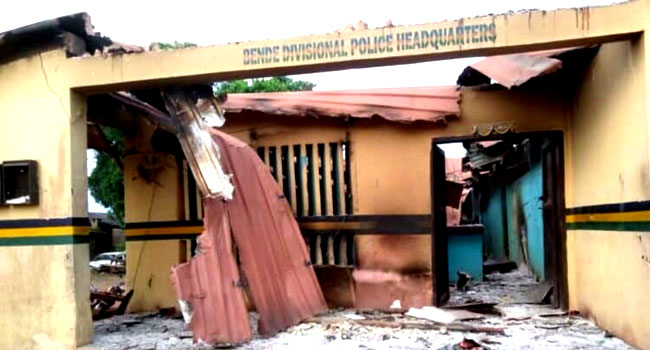 A police officer attached to Oguta police division have been killed after gunmen attacked the station.
Loading ...
According to reports the gunmen struck very late in Friday night but were repelled by cops on duty.
The gun duel left a police mobile office dead with some of the hoodlums escaping with gunshot injuries.
Sources say that on arrival, the attackers threw explosives at the police facility and opened fire on the men on duty.
This came less than four days after Agwa and Umuaka police divisional headquarters were invaded with casualties recorded