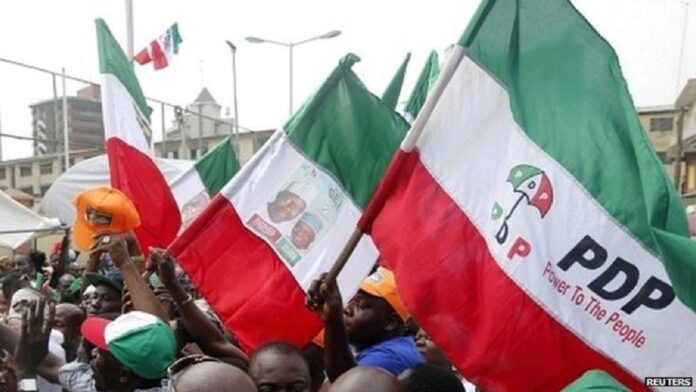 The pioneer chairman of All Progressive Congress (APC), Chief Letep Dabang and other bigwigs of the party, have resolved to join the Peoples Democratic Party (PDP).
The aggrieved APC chieftains reached the resolution tagged "Great Movement" at a meeting held in Barkin Ladi on Wednesday evening.
The resolution signed by Mr Manji Danladi and made available to the News Agency of Nigeria (NAN) on Thursday morning indicated that the meeting was chaired by Dabang.
Dabang said that more than 150 representatives of the aggrieved party men and women across the 17 local governments of Plateau met and brainstormed on the way forward.
"After an intensive deliberation, the group unanimously and unequivocally agreed to resign their membership of the ruling party, the APC.
Notable personalities at the meeting were former speaker, Plateau State House of Assembly (PLHA), Mr Peter Azi, another former speaker, PLHA, Joshua Madaki and Mr Henry Yunkwap, former majority leader, PLHA.
Others were Dr Kuden Kamshak, Gov. Simon Lalong's former commissioner for Health, Mr Isaac Kwallu, former executive chairman of Quanpan Local Government Area and Chief Binkur Binkur, former Plateau APC assistant secretary.
Also present at the meeting were Alhaji Ustaz Ibrahim, former Plateau APC financial secretary, Mr. Alex Pam, former Plateau APC youth leader and Mr Nicholas Vongsing, former Chairman, Langtang South Local Government Area, among others.