It is ghost town in Owerri today as the President of the federal republic of Nigeria, Muhammadu Buhari readies to arrive in Owerri to commission projects. This is according to information made available to 247ureports.com from sources near the government source in Owerri who indicate the people of the State have decided to stay at home in accordance to the sit at home order issued by the Indigenous Peoples Of Biafra [IPOB] in protest to the continued detention of the leader of the IPOB, Mazi Nnamdi Kanu by the Department of Security Services [DSS].
Loading ...
The IPOB had issued an order for sit at home for the entire South East geopolitical region three day to the scheduled visit of President Buhari. The order was issued immediately following the announcement of the President's visit.
In the manner other sit at home orders were abided by, the sit at home order of today appears to have been heeded. The major streets of the south east are reported to be empty – particularly the streets of Owerri where the President is to visit.
Civil servants of Imo State are reported to have also abided by the IPOB order – in addition to the general populace who have ignored the Governor of Imo State's appeal for the Imo State residents to "come out" and go about their businesses.
247ureports.com is not certain the reason for ignoring the Governor's appeal over the order by IPOB. But inquires by our correspondent uncovered the people have lost faith in the security architecture in the State. Particularly drawing from experiences of persons who heeded the call of the Governor to "come out" and go about their businesses during previous stay at home exercise.
It was gathered the Governor was not able to protect the victims who had dared to disobey the stay at home order. Last week, two commercial vehicles were set ablaze at Mbaise, a community outside Owerri. In other communities in Imo State, deaths were reported. At the hometown of the Governor, deaths were reported along with destruction of vehicles.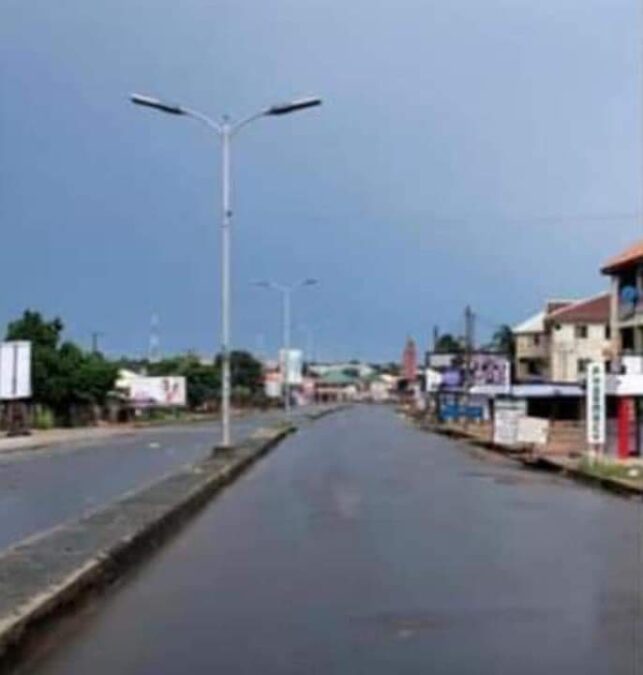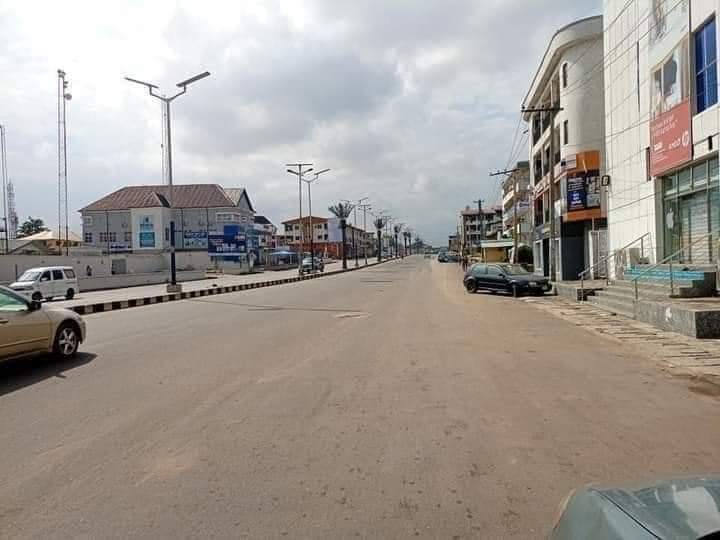 "Our Governor did not utter a word" after the deaths and destruction of properties. Instead, the Governor has block all the roads leading to his country house in his village – because of the insecurity. And, the Governor has opted to add two armoured tanks to his convoy. On September 5, 2021 while at Ikeduru for a church service with a political leader, Engr Emmanuel Iwuanyawu, the Governor was seen with two armoured tanks along with convoy.
"So our people have seen that the Governor can't protect us. There is no need to come out risk our lives just because Uzodinma wants to impress President Buhari" explained our source who added that Imo State is in a "pickle".
"Even the police officers and other security forces are mindful of the risks involved. They are not helping matters. Like the former police commissioner told us, he said, the police officers are humans with families and children. They are not going to perform magic. It is better you guys go and buy machetes and protect yourselves."