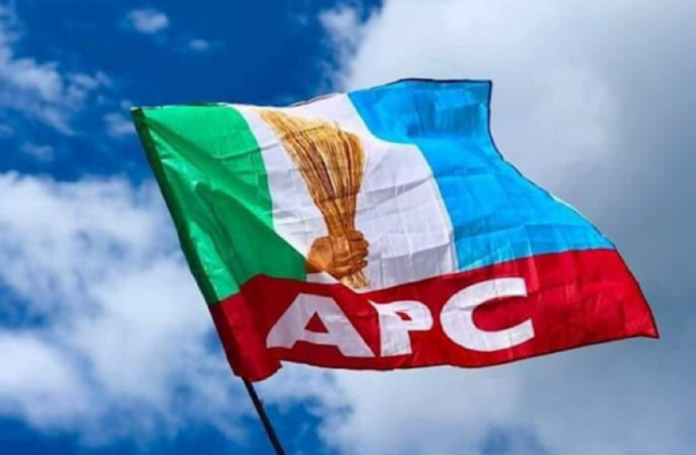 By Favour Goodness
Barring any last minute changes, Enugu State Chapter of the All Progressives Congress (APC) is set to conduct the the congresses of the party starting from the ward level on July 31.
The Caretaker Chairman of APC in the state, Dr. Ben Nwoye assured all the contestants for the various positions that the party is ready for the Congress in the state maintaining that there will be a level playing ground for all and no room for imposition of candidate.
The APC boss in a circular to the members of the party announced the safe arrival of the 3-man delegation that will see to the conduct of the Congress to the State.
"I am happy to inform you that a delegation of three men from the National Secretariat has safely arrived Enugu State with all the forms for Ward Congresses.
"A meeting of all stakeholders will be conveyed on Monday. Sales of forms will commenced shortly thereafter," Dr. Nwoye said.
Speaking during the stakeholders' meeting, Nwoye reminded their members the resolution of the party leadership in the conduct of the election and the need to use party offices, public places and not private residence nor religious houses.
"No Religious worship centres or personal buildings should be used for the congresses. It must be the party office and where such doesn't exist, go to a public place."
"Anybody who was suspended from the party because he or she sued and maintained a lawsuit against the party shall not participate in the election. Such a person will not vote nor be be voted for."
He also warned against any movement by leaders of the party during the Congress noting that; "No stakeholder is allowed to move to a different ward as everyone must remain in their ward."
He used the opportunity to restate that there is zoning in Enugu APC reminding them anyone vying for any position must be a financial member of the party from his/her ward.
In case(s) of a consensus candidate (which is what the party is preaching), Nwoye said in line with the directive of the party, how many persons in the Congress and the people that said yes either by a voice vote or whatever means must be reflected in the result sheet.