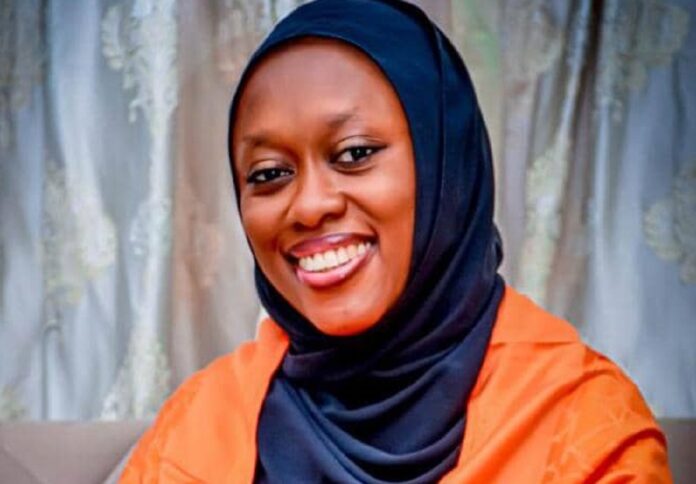 The daughter of the Executive Governor of kano State, Hajiya Asiya Balaraba Ganduje Fulanin Zannan Laisu Of Fika has *debunked* the rumour ongonig that she is contesting for *Member* House of Representatives of the Tofa, Rimingado and Dawakin Tofa Federal Constituency.
Balaraba was reacting to a report by Sahara Reporters that the *Governor has* directed his children to takeover *from* the present member representing the said constituency.
She said that she is not *in* *politics* and also not *contesting* for any political position anywhere.
"I'm a civil servant *at* *present* and happily doing my job. I'm not *in* politics *and *surely* *not* contesting for a particular position. Not at all," she said *with emphasis*.
She urged people to disregard any rumour circulating that she is contesting for a particular political position, adding that it was act of some *people* who wants to *speak for* her *without her consent*
The governor's daughter further said she is not aware of her posters circulating on the Social Media, saying those doing so is for their own political ambitions as she never disclose to anybody that she will contest.
"I never disclosed to anybody that I want to contest for any political position and I didn't ask any body to circulate my poster in any platform. This is just done by some people who wants to achieve their political *aims"*