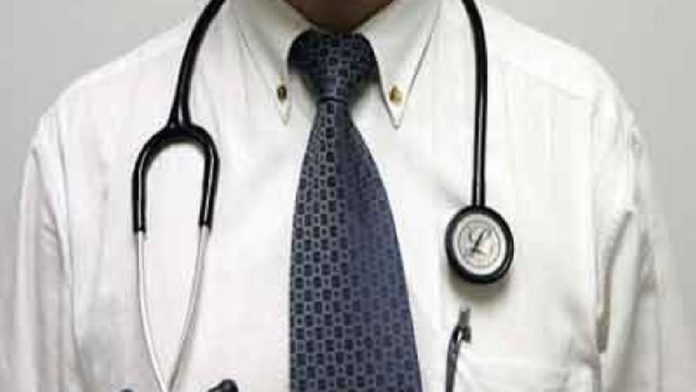 Rabiu Omaku
The Government of Nasarawa state has banned doctors employed by the State from private practice.
The state commissioner of Justice,Barrister Abdulkarim Abubakar Kana gave the disclosure during a press briefing shortly after the State Executive Council Meeting.
The Attorney General and commissioner of Justice,Kana opined that banning doctors in the employment of Nasarawa state Government is the only solution to ills witnessed in Government health facilities.
He further stated that the decision was meant to tackle some of the nagging hiccups in Government owned hospitals which he said was marred by ineptitude and diversion of patients.
"Is unacceptable with the way and manner doctors in Government services are diverting patients to their own hospitals".
The State Executive Council also approved special schoolarship for medical students,Justice commissioner said the move was meant to address the nagging shortage of doctors in the state.
"This decision would make doctors to concentrate in public hospitals which are in dire need of perssonel".He said.
The state commissioner of Information,Cultute and Tourism,Comrade Dogo Shammah buttressed that State Executive Council Meeting also include the establishment of portal that would welcome complaints and criticisms from the publics about the activities of Ministries,Departments and Agencies.
He the portal is to serves as an omburseman to checkmate public office holders,Shammah maintained that the portal would be handle by the Special Adviser on Economic Development to the Governor.
The Council meeting also discussed issues of state impirtance especially boundary dispute between Ribi and Adudu communities as well Nasarawa and Benue state.