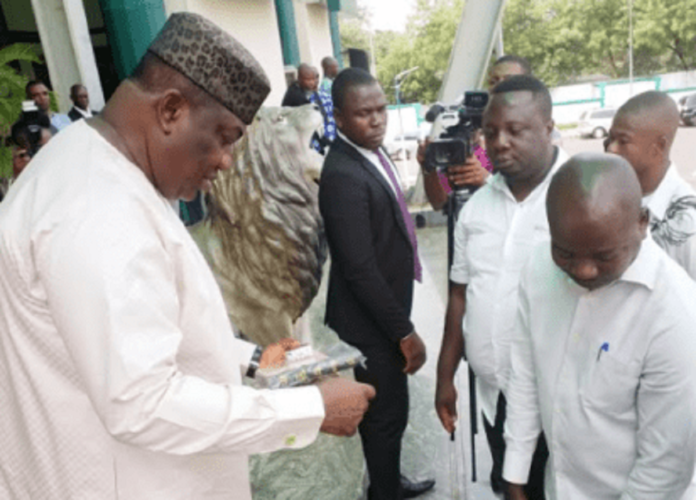 A non-governmental organisation, Connected Development (CODE) has trained over 50 youths drawn from all the 17 local government areas of Enugu state on budget monitoring and tracking.
It said the training was to enhance youth capacity in influencing effective public service delivery by equipping them with necessary information and resources to be able to participate in development processes.
The 2-day capacity building workshop, held at BON Sunshine Hotel, Enugu, was organised by Connected Development (CODE) with support of the ActionAid Nigeria.
The participants who were members of Enugu state "FollowTheMoney" chapter and ActionAid Activists members were divided into four groups to identify and track projects in the areas of education, health, WASH and Agriculture in four different LGAs and communities within the state.
Some of the key areas the participants were trained includes Freedom of Information (FOI), report writing, advocacy and policy influencing strategy, data mining, Stakeholders mobilization strategy, use of social media for effective advocacy, effective ways of engaging government among others.
Addressing the participants, CODE's Community Engagement Officer, Mr. Mukhtar Halilu, said the training would empower participants to begin to see people as resources as this would inspire the courage to advocate for them.
Kingsley Agu, a co-facilitator maintained that the training is part of CODE's effort to achieve it's mission of improving access to information and empower local communities.
Sharing their experience, some of the participants said the training was an eye-opener as they never knew Enugu state government had a website with much resources as demonstrated by the facilitators.
Another facilitator and South East Coordinator, FollowTheMoney, Dr. Daniel Ugwu, said in order to promote open government and effective service delivery, there is need to track both government and international aid spending in health, education, environment among others.