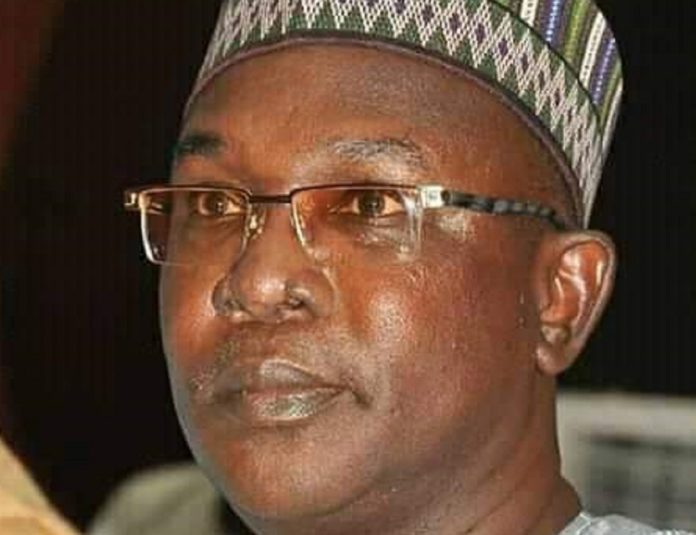 Advertisement
The life of Prof Haruna Wakili was snatched from us by the surprising hods of death that chilling morning of Saturday June 20, 2020. Prof Wakili was among the many professors (about 10 of them) who died within May/June but he died of cancer challenges in Abuja national hospital after his return from India.
We recall the memory of his great life everyday since Prof passed on. My last moment with prof Haruna was the last night before the following day that he will be flown abroad ( India) for medical treatment in his hotel room in Jabi, Abuja were three of us Prof himself, his son, Ahmad and I we discussed for hours, as I write now I cant hold myself as tears run down my cheek because of so many issues we discussed and my memories (i shared) with him.
In the last five years (2015) since we left office anytime Prof will come to Abuja, he will call me from Kano to notify me that his coming, either to pick him up from the airport or to meet him were he will lodge.
Advertisement
There are two things most especially anytime he came to Abuja he does despite the nature or purpose of his visitation, whether it is a workshop, seminar, presentation, course and what have you these are: 1. Taking him to Annur mosque at Wuse 2, Abuja for the prayers 2. Visitation of friends, associates, present and former colleagues and other relatives etc.
I have to recognize, appreciate and thank my brother Isah Dan-Sidi Kafin Hausa for his sacrifice and commitment towards me and Prof because sometimes if am not in town (Abuja) or I am busy maybe my boss Dr Sule Lamido is in town (Abuja) I will call Isah to appeal and intimate him to represent me to attend to Prof for hours or day or days he will spend in Abuja and Isah never disappoint for once despite the nature of his work. Thank you Isah. Am proud of you may God reward you.
One thing that i cant forget in my life about Prof. was, before I was appointed as H.E Sule Lamido's Special Adviser on media, Prof Haruna Wakili was the person directed by H.E to collect my CV.
Prof Wakili leaves us with so many lessons about life and death. Everyone says good about him. One should also observe the place (Emir's palace Hadejia) caliber and number of people who attended his funeral prayer in which my boss the former Jigawa state governor Dr Sule Lamido was among and the people who stepped into the town of Hadejia to condole his demise. One should conclude that Prof was such a gem, such a special gift and a blessing.
We appreciate the opportunity of sharing his life. We treasure the example of his character. Your numerous legacies of selflessness, compassion, patriotism, diligence, commitment, courage, hard work, patience and purposeful leadership inspire us to push ahead in the means of life challenges.
May the light and mercy (Rahma) perpetual continue to shine upon you and may your soul continue to rest in perfect peace. May Aljannah Firdaus be your final abode. We will at God's will and time meet again to part no more.
Rest on Prof.
Adamu writes from Kafin-Hausa, Jigawa state. amu3333@yahoo