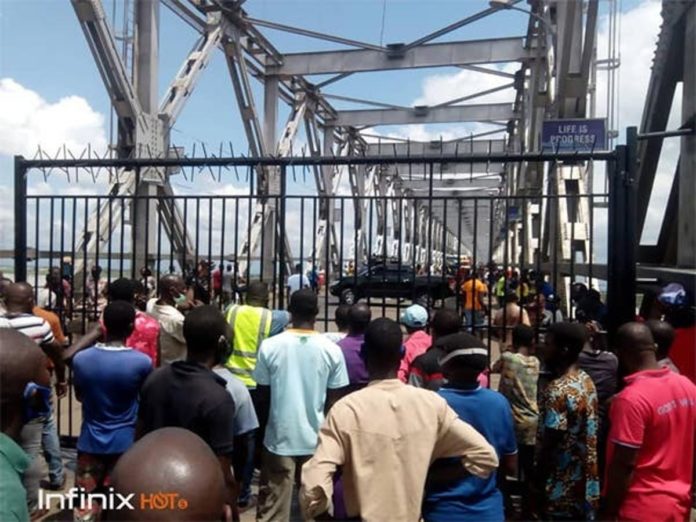 From Chuks Collins, Awka
The Anambra State Government has this evening at about 7pm close down the strategic River Niger Bridge at Onitsha.
The action which preceded by a public service announcement at the behest of the Secretary to the State's Government, Prof Solo Chukwulobelu stated that the "Anambra State Government wishes to inform the public that effective today, Friday 5th June 2020, COVID-19 enforcement and security teams will be restricting traffic onto the Niger Bridge by 7pm until further notice.
"This is as a result of operational curfew hours in place in Delta State which runs from 7pm to 6am."
Notifying and cautioning all users of the road on the new development, the SSG's directive reiterated that "curfew in other parts of Anambra state is still from 10pm to 4am."
These unusual moves were in attempt to ensure full compliance of the national directive on inter-state movement as announced about three months ago by President Muhammadu Buhari as part of measures to stop or slowdown the spread of the ravaging global pandemic of Coronavirus.
Barricading of the River Niger Bridge last month by the Anambra state government had left pedestrians, commuters and other road users stranded.But it was angrily pulled down no sooner than it was erected by a shocked Delta State government to allow free passage.