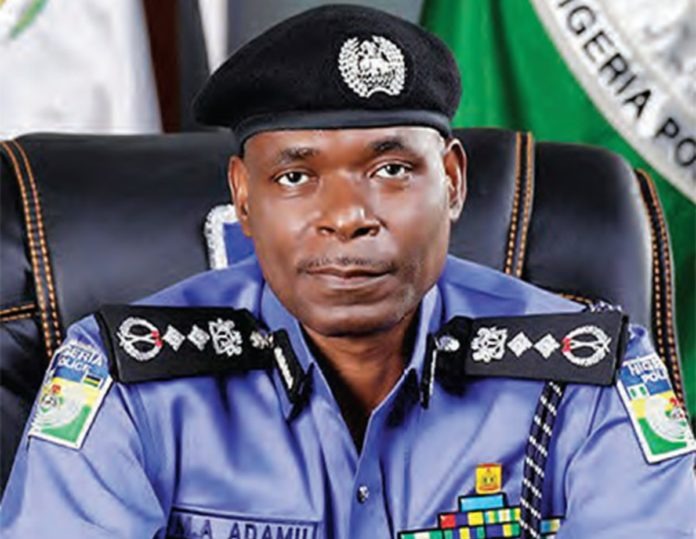 By CHUKS EKE
The traditional ruler of Abba community in Njikoka Local Government Area of Anambra state, Igwe Sir Leonard Ezeh, has called on the Inspector-General of Police, IGP, Mohammed Adamu to call his men to order as regards to what he termed incessant harassment of Abba people by the police in connivance with their neighboring rival Ukpo community.
Reacting to the recent arrest and detention of a prominent citizen of Abba, Chief Pius Nweke by the police over the weekend for alleged possession of pistol, Igwe Ezeh also appealed to the presidency and the national assembly to call the police to order in that regard.
The monarch lamented that since Nweke's arrest by the police, the community has searched all the police formations in Anambra state but could not see him, adding that they have equally directed their citizens in Abuja and Lagos yet Nweke's whereabout was yet to be ascertained.
He argued that if it was true that he was arrested by the police, the police would have allowed him to use his phone to contact his family members or his lawyer to know his whereabout and go for his bail but instead, they switched off his phone and kept him incommunicado since his arrest on Friday in Onitsha.
According to Igwe Ezeh, "is it not possible that somebody can apply for a firearms license from the relevant authority and get an approval? Since his arrest, we have not set our eyes on him. We only saw him his pictures and were astonished. We are still searching for him. He would have been given a chance to contact his lawyer or his family members".
"They should charge him to court as soon as they concluded their investigations. We don't know whether his arrest was in connection with a land dispute between Ukpo and Abba communities but I know that the land dispute is still in court. We still have confidence in the judiciary to do justice to the land matter".
"No court of law has given the disputed land to Ukpo people as they are claiming. Justice Nwazota's record of proceedings got missing and the Supreme court ordered both of us to go back to High court to clear the mess and we are now in the High court which recently refused to grant our application to substitute the dead applicants and Ukpo people are jumping up and telling the people that the High court has given them judgement".