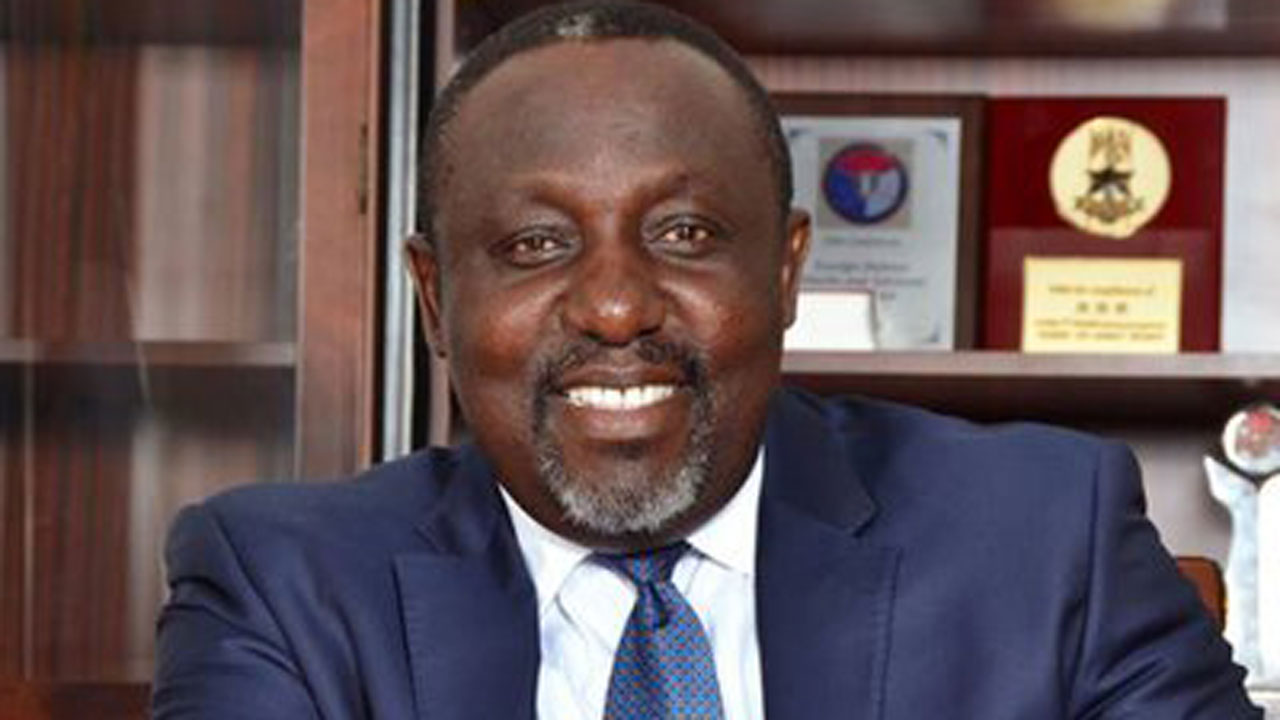 Says former Governor still behaves like motor park tout
Chairman, Igbo Traditional Rulers Forum and Obi of Obinugwu kingdom, HRM, Eze (Dr) Cletus Ilomuanya, has taken a swipe at former Governor Rochas Okorocha, describing him as the worst governor Imo State has ever had since her creation in 1976.
He also averred that "if it were in civilized climes, somebody like Okorocha should be in prison by now because of the atrocities he committed while in office as governor. "He stated that it is shameful that Okorocha still finds it difficult to do away with motor park touts attitude even after serving spending eight years as governor.
Eze Ilomuanya stated these last weekend, in reaction to threats of unleashing public unrest against Governor Emeka Ihedioha's government by Okorocha if the series of probe into the past government's activities weren't stopped.
The monarch  who accused Okorocha of destroying virtually every government institution in Imo including the traditional institution, said Okorocha should be ashamed that within three months as governor, Ihedioha has already started rectifying all the anomalies Okorocha created. "It is instructive to note that in less than 100 days in office, the incumbent administration in the State has given a clear direction on its plans and ways  to salvage the badly dislocated educational policy, civil servants and pensioners matters,reviving of business outfits as well as other critical areas Okorocha neglected and deliberately refused to address.Pethaps,the only visible legacy Okorocha left behind is the amazing growth in mortuary business. The mortality rate in Imo today is very high just as we have over 250% increase in ambulance vehicle services courtesy of Okorocha's unfortunate administration," he said.
According to Eze Ilomuanya, " it is advisable to tell Okorocha that rather than engage in show of irresponsibility and display of insensitivity to the people he misgoverned, victimized and impoverished through his directionless policies in the last eight years, he should reserve his energy and time to face the rigorous questioning and inquiries awaiting him before the recently constituted two panels of inquiry on lands and that of contracts as well as the EFCC  investigation team. " He further disclosed that it was because of Okorocha's irresponsible behavior that made the South -East monarchs, in a resolution signed by all Chairmen of State Councils of Traditional Rulers in the zone, on November 23,2013, to strip and bar him from receiving any chieftain title in any part of Igbo land till date.
Eze Ilomuanya argued that having returned from his self imposed exile, Okorocha should have quietly returned to his home and  await the crime investigators, instead of hiring miscreants from neighbouring States with the intent to cause a break down of law and order. He said that if such happens, the same Okorocha will be the first to allege harassment and   oppression.
The monarch however, reminded Okorocha that Imo has another and more responsible governor now on seat unlike Okorocha, and therefore, cautioned him to mind his utterances and conducts as he (Okorocha ) is neither shielded anymore  by the immunity clause in the constitution nor is he above the law. " He pointed that if it were Okorocha, he would have unleashed his thugs at Sipbat on anybody who dared do what he did some days ago, cautioning that Governor Ihedioha's gentility and insistence on due process and rule of law should not be abused or subjected to provocative trial.
"I want to thank Governor Emeka Ihedioha for the restraints and maturity he has so far exhibited in the face of Okorocha's rascailty and unwarranted provocations. Imo people appluad him for that as it is the hallmark of a true and ideal leader,"Eze Ilomuanya opined, adding however,that the Police, Department of State Services (DSS) and other security agencies in the State, should hold Okorocha responsible for any break down of law and order in Imo.
The monarch, who is also the Chancellor, Federal University, Birnin Kebbi, advised that Ihedioha should not be distracted from delivering on his realistic promises to Imo people, adding that "I wonder why Okorocha is developing hypertension about such a young administration which means well for Imo people. A demand for accountability of one's stewardship after leaving office is no crime.