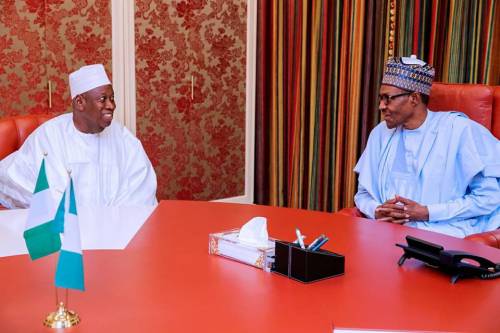 Governor Abdullahi Umar Ganduje of Kano state congratulates President Muhammadu Buhari and the All Progressives Congress (APC) for overwhelmingly winning the Presidential election described as one of most successful in Nigeria's democratic governance.
Loading ...
A congratulatory message signed by the governor indicates that the re-election of President Buhari is the will of the people who are supporting his administration's change agenda that has brought about transformation in all facets development in the country.
He says the victory of the APC should also be seen as victory for Nigerian democracy and collective progress of the nation.
The governor assures that Kano, which produced the highest number of votes in the presidential election in the country will continue to support the lofty ideals for which the Buhari administration stand for.
Ganduje also says he look forward to a successful conduct of the forthcoming Governorship and state Assembly elections on March 9 and therefore called on the people of Kano to exercise their franchise by voting for the APC so that the state government can consolidate on achievements it has recorded in the last three years.