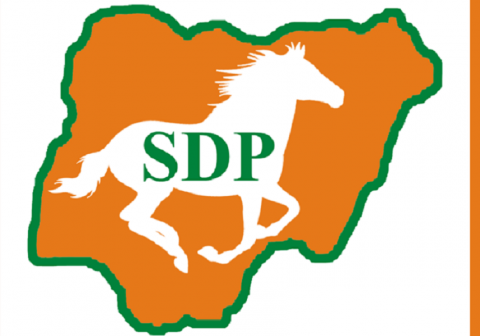 Party Primaries Divide Benue SDP, As Aggrieved Party Call for Cancellation
From Msughshima Andrew, Makurdi
Following the irregularities that greeted during National and State Assembly primary elections of the Social Democratic Party(SDP), aggrieved aspirants on the platform have called for cancellation of the National and State Assembly primaries conducted on Sept.29 in the state.
Sen. Joseph Akaagerger who spoke on behalf of the aggrieved aspirants stated this on Monday in Makurdi whole briefing newsmen.
The primaries according to him were characterized by manifest irregularities including snatching of electoral materials by hired thugs, violence and vote buying, compromise by party officers and undue influence. .
Others were predetermined choice of successful candidates before the so-called conduct of elections, criminal manipulation of election results in all the 277 wards.
"Despite credible congresses earlier conducted at all levels of the party which produced the state executive officers, the National Secretariat of the party created and recognised a parallel Exco in four local governments on the eve of the primaries to favour Sen. Barnabas Gemade.
"They are Kwande, Ushongo, Vandeikya and Konshisha local governments respectively.
"For example the Benue North-East Senatorial District, all the returning officers posted to the seven local governments that comprised the zone left for Gemade's house in Gboko after the purported primaries and they handed over some result sheets to him.
"In Benue North-West, in some local governments where elections never held results were recorded in favour of candidates loyal to Gemade.
"The national secretariat should devise a credible free and fair mode to conduct the fresh primaries that would win the confidence of all aspirants and party supporters.
"The State Working Committee be cautioned against ingratiating itself with Gemade to the detriment of the party supporters.
"The national secretariat should order fresh primary elections into all the offices within the next 48 hours as we expect a response within 24 hours.