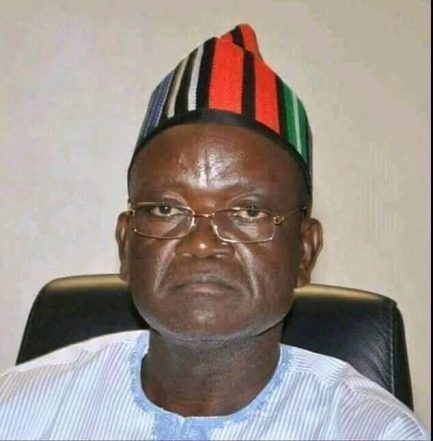 Benue Civil Servants And Pensioners Are Suffering – By Terfa Naswem
Call For Gov. Ortom To Do The Needful
Thomas Jefferson who was the third President of the United States once said that, "the welfare of the whole is the proper purpose of the state." He said further that any leader that ignores the welfare of its workers and those they govern has no need to be in government.
The Benue State situation is far from aligning with Jefferson's philosophy of good governance.
When I was campaigning for Gov. Samuel Ortom from late 2014 to early 2015 before the gubernatorial election was conducted, I was doing so with the hope that he would make significant impact on Benue State and even outshine his predecessor, Gabriel Suswam. But he has performed below expectation.
One of the areas where Ortom has failed is taking the welfare of Benue State civil servants and pensioners as a top priority.  They are really suffering and I seriously share in their pains because I know what they are going through. Most of them have borrowed so much money to survive that they have serious deficits that whenever their inconsistent salary is paid, they settle debts which in the end leaves them with very little or nothing to hold back. Until the backlog of salaries and pensions is cleared, their suffering will keep getting worse.
Ortom needs to make the required sacrifices to put them back on the track of happiness because happiness has eluded them and through that, give them reasons to support and vote him in his 2019 re-election.
If Ortom can halt some abadon-prone projects, use the funds he has effectively and stop unnecessary expenses to clear the backlog, he will win the hearts of many if not all civil servants and pensioners who can help turn things around for him in his 2019 re-election and I will personally reignite his campaign. This will also make them to see him as a prudent leader who will make the desired impact if re-elected. The Anti-Open grazing law is not enough to turn things around for him.
Please Your Excellency, do the needful for Benue State civil servants and pensioners and you will become "saleable politically" because as it stands now, you are not, even in PDP.