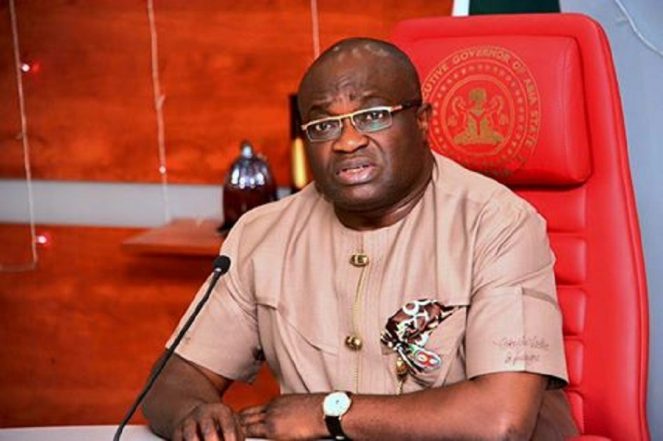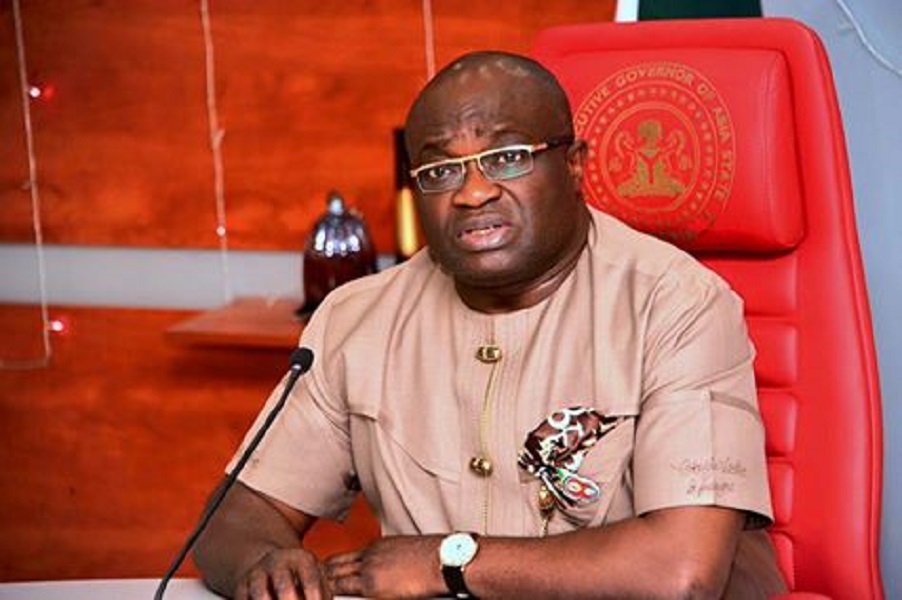 Abia APC And The Mysterious Hands Through The Three Musketeers – By Chidiadi Emelogu
The social media was agog last weekend with pictorial stories that President Buhari has endorsed one Mr.  Paul Ikonne, a governorship aspirant in Abia State.
This purported endorsement was said to have taken place during a courtesy visit by Abia South leaders, who were attempting a State capture, and visited the President to pledge their support and make demands for more federal projects in Abia State.
The Presidency quickly refuted the purported endorsement of any Governorship aspirant in the State including Mr Paul Ikonne.  They also insisted that the internal democratic principles of the party be sustained in all its ramifications. This we believe was to prevent such weak and unpopular aspirants from hoodwinking the masses who are yearning for a purposeful, determined and popular leadership in Abia come 2019.
We are aware that,  President Buhari as a true democrat does not possess any history of engaging  in such purported endorsements neither does he deal with such unstable characters like Mr Ikonne who does not possess the leadership qualities and exceptional support desired for rebuilding Abia State.  Abia has been destroyed by the lame regimes of incompetence, sleaze and lack of accountability by various PDP governments since 2007.
It is to our knowledge that, over the course of time, Paul Ikonne and Ikechi Emenike has deployed several dastard and unethical means to destabilise the Abia APC, which without experienced hands like Dr. *Orji Uzor Kalu* MON, the Party Chairman, Hon. *Donatus Nwankpa* and other great party leaders, APC Abia would have been a Party of complex caricature as planned by this PDP sponsored agents.
We are also aware that Abia State PDP is funding Paul Ikonne, Ikechi Emenike and Chief Chris Akomas through the Governor, His Excellency Okezie Ikpeazu and his predecessor, Sen. TA Orji. Furthermore, the trio had their APC gubernatorial nomination forms purchased by the PDP Governor Ikpeazu and Senator TA Orji.
It is a public fact that, Abia PDP paid the funeral expenses and participated fully during Ikechi Emenike's mother burial.  The Governor of Abia State personally supervised and funded the renovation of Emenike's family house. Senator TA Orji bought the casket and paid the entire bills for entertainment of guests.  The PDP State government graded the roads leading to Emenike's family house to ensure access for visitors during the burial ceremony. What else do we need to say?
The Abia PDP has often boasted that they are in charge of Abia APC, that no matter our struggle, they have perfected plans to destabilise the APC in Abia State.
At a time, the came openly to boast that they have concluded arrangement with the APC National and the Presidency to give 25% to PMB during the 2019 election while the Presidency will allow the PDP retain power in the State.
There is also the need for the Presidency to investigate who and who the Abia PDP is making such evil arrangements with. Paul Ikonne and Ikechi Emenike have often boasted of their closeness to PMB and that whatever they feed the Presidency about Abia is what they will take. Hence through Emenike's manipulations, his PDP loyalist got board appointments as against the true Abia APC faithfuls.
President Muhammadu Buhari stands against corrupt practices of any kind and, "name-dropping" is a criminal offence.  The stock in trade of Paul Ikonne, Ikechi Emenike and Chief Chris Akomas are name-dropping. We are tired of hearing "Baba Say, Baba Say". That Era is gone.
It's very clear that the only true aspirants of Abia APC for governorship primaries are Dr. Uche Ogah, Hon. Martins Azubuike, Barr. Friday Nwosu and Amb. Okey Emuchay. This are aspirants imbibed with the change and progressive agenda of APC and the contest will be amongst them and not the jokers called the 3 musketeers.
We hereby demand for an unreserved apology from Mr. Paul Ikonne for lying to Abia people that he was endorsed by the President on 14th of September within 72 hours or we will institute a legal action against him.
–
Chidiadi Emelogu is the Abia State Coordinator for Coalition of South East Youths for Buhari(COSYB)