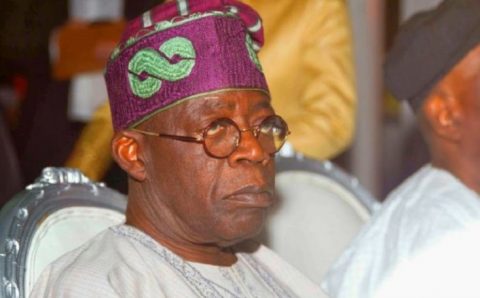 Tinubu's Claim of Impeachment Attempt on Buhari, a Fabrication, says Senator
The Senator representing Bauchi Central and chairman, Senate Committee on Navy, Isah Hamma Misau, has debunked the claim made in Uyo yesterday by former Governor of Lagos State,  Ahmed Bola Tinubu that the National Assembly was planning to impeach President Muhammadu Buhari.
Misau, in a statement, urged Nigerians to disregard such empty talk by the All Progressives Congress (APC) chieftain, describing it as "a mere partisan rethoric aimed at catching the attention of the crowd" at the rally planned for the declaration of Senator Godswill Akpabio into the party.
"I am surprised that a politician of Tinubu's caliber will be playing politics with a serious issue like the impeachment of the President of the country just because he wanted to catch the attention of a crowd. Politicians at his level should not be engaging in unnecessary saber-rattling and empty speculation.
"We, members of the Peoples Democratic Party (PDP) in the Senate, have no plan to impeach President Muhammadu Buhari. There is no need for that process and we are not contemplating it. Our focus right now is to defend democracy and its institutions, fight for enthronement of rule of law, independence of the legislature and the judiciary and ensuring good governance.
"If Tinubu has any concrete, reliable and verifiable evidence to the contrary, he should come forward and prove it. A man like him should not be getting carried away by the crowd and making claims that have no basis.
"We therefore urge all Nigerians and members of the international community to ignore that claim. There is no basis for anybody to make such claim. It is a mere fabrication and a stunt pulled to please the partisan crowd to which it was uttered", Misau stated.