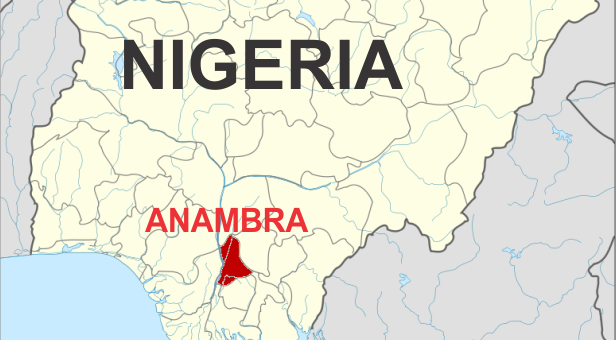 Police Arrest 5 Suspects In Anambra For Kidnapping 4 Children
Five young men are now cooling off in police net for allegedly kidnapping four children between the ages of three and eight years, in various parts of Umunze Community, Orumba South Council Area of Anambra State.
Their arrest followed a tip-off by Umunze vigilante Group who were alerted about a room in a building at Umuanali-Ugwuadano village Umunze.
TribuneOnline gathered that the five men met their Waterloo when they kidnapped a three-year-old son of a young woman said to be mentally challenged at Oye Ihite Market.
According to the woman who gave her name as Obiuwanne Obiukwu, from Amazu-Ikpaocha, Arondizuogu in Imo state, one of the boys bought snacks for her and her son Master Ifeanyichukwu Obiukwu and later promised to take her back to the market to buy rice and wrapper, a request she obliged.
She said further that they conveyed them on two motorcycles and drove into a bush where they raped her, pushed her out and ran away with her son.
A relation of the woman, Mr Marthin Okoro, told our correspondent that on hearing the news when his niece was brought back home, by a neighbour, and narrated her ordeal, he reported the matter immediately to the commander of Umunze Vigilante Group, Mr Jerry Ibeh, who organized a search party.
On his part, the vigilante commander, Mr Ibeh disclosed that the incidences of the disappearance of children started two years ago, adding that they have been battling with the situation until the recent case which exposed the suspects.
The President General of the community, Mr John Akanyionu, who confirmed the incidence, said they have formed a Youth Vigilante in the town to further strengthen the ones on the ground to ensure that they fish out everyone involved in the dastardly act.
The leader of Umunze Youth and APGA Youth Chairman for Orumba South, Comrade Amaechi Enye, alleged that the owner of the house where the
children were kept was known as a notorious cultist, noting that they will do everything within their power to also fish out others involved in the act.
When contacted, the Police Public Relations Officer, SP Haruna Muhammed, confirmed the incident and gave the names of the culprits as Emeka Nnorue, aged forty-four from Okigwe, Imo state, Ekene Obodoako, aged twenty-seven, from Ebonyi state, Chika Obi, aged twenty-eight years from Umunze and Eberechi Onyeghara, from Okigwe, aged fourteen
years.