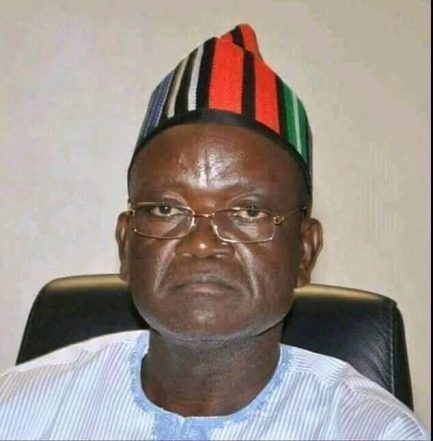 Ortom Has No Thugs…Aide
From Msughshima Andrew, Makurdi
The Special Adviser to Governor Samuel Ortom on Media and ICT, Tahav Agerzua has reiterated that Governor, Samuel Ortom, neither possesses nor patronizes thugs.
Tahav stated this while reacting to the claim by one Berger Alfred that Governor Ortom sent thugs to attack him last Sunday because he belongs to another party.
Tahav who described the claim as uncharitable and untenable, to say the least, noted that close watchers of the political developments in the state can testify that the Governor won the 2015 governorship polls without resort to thuggery of any form.
He said since assumption of office, the Governor has never resorted to the use of thugs to accomplish any task for him adding "he does not need them".
"Indeed, by his disposition and aversion to the patronage of thugs, thuggery is no longer attractive in the state and has been reduced to the very minimum."
Mr Agerzua stated that Governor Ortom is a firm believer in the rule of law and due process sayjng when he feels that his rights have been infringed upon or that falsehood has been published against him, he takes the opportunity of the right of reply or seeks redress in the courts of law.
He said the gentleman in question who has been shopping for who to blame for his attack, if indeed it happened, first mentioned another person on Facebook before he changed his narrative for partisan and other purposes.
For young people like him, what Governor Ortom does is to support them to stand on their feet.
He also encourages them to marry and settle down by sponsoring their marriages and many times personally attends their weddings.
Governor Ortom has nothing whatsoever to gain from any attack on anyone.