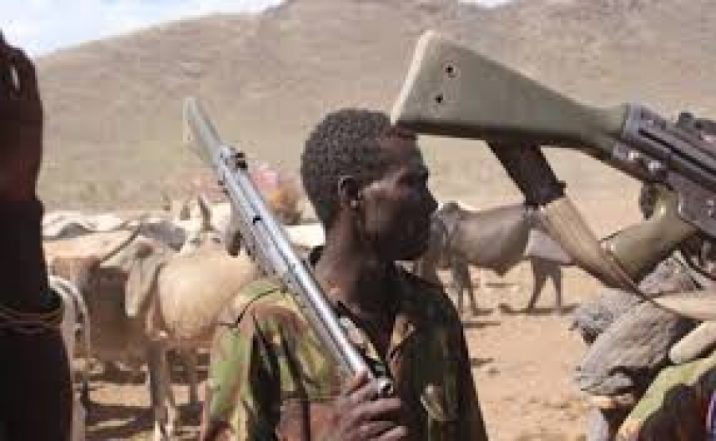 Herdsmen Kill 3 Farmers In Benue
From Msughshima Andrew, Makurdi
Not fewer than three persons have been killed, yesterday morning, when armed herdsmen attacked Tiza Village in Tormbo Council Ward of Logo Local Government Area of Benue State.
Our correspondent gathered that the attackers invaded Tiza Village and ambushed farmers who were on their way to their farms around 8:30 am and opened fire on them killing three on the spot while several others sustained various degrees of injuries.
Sources from the area who pleaded not to be named said the attackers kikled Aondofa Mkarsha, Emmanuel Iorliam and one Mr. Msugh, while the fourth person who sustained gunshot has been taken to NKST hospital in Anyiin for treatment.
One of the community leaders in the area, Chief Joseph Anawah said the herdsmen armed with sophisticated weapons came in their numbers and blocked farm paths, shooting anything on sight.
"The herdsmen came early in the morning around 8:30 am and started killing farmers going their farms. The terrorists have continued to wipe out Benue farmers especially in Logo and Guma LGAs. They shot and killed three persons at Tse Tyogbihi, Tombo council Ward of Logo LGA near Anyiin on their way to the farm.
"The herdsmen went after a husband and wife who were working on their farm and killed the husband but the wife managed to escape. "When the villagers conducted a search in and around the place, the woman was found alive.
"As we speak, those displaced persons have refused to return to the area because the herdsmen are still occupying all the farm areas and entire communities.
Confirming the fresh attack on Tiza community, Chairman of Logo LGC, Mr. Richard Nyajor, disclosed that the herdsmen ambushed four farmers who were on motor bike to their farms.
He said the Fulani herdsmen opened fire on these people, killing three of them at a spot, while the remaining one person was shot on his leg.
The Police Public Relations Officer, PPRO, did not pick his call and did not reply the message sent to him for confirmation.