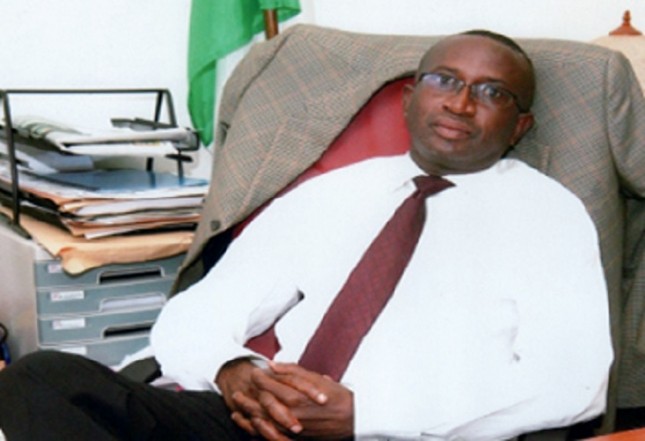 APC Convention: I'm Not Aware Of Any 'Unity list' – Ndoma-Egba 
The Secretary of All Progressives Congress (APC) National Convention Central Planning Committee, Senator Victor Ndoma-Egba, has said he was not aware of the existence of a 'Unity list' for the party's convention holding on Saturday in Abuja, where new national officers are expected to emerge.
There have been growing concerns among the APC members over a purported list of preferred aspirants for the various elective posts, said to have been put up by some key stakeholders in the party. It was reported that the APC governors were going to meet to ratify the 'Unity list'.
However, the convention committee scribe, assured that there was no cause for worry as a level playing field will be created for all the contestants at the convention.
Ndoma-Egba, in an interview, said in fulfillment of its mandate, the committee was not leaving any stone unturned to ensure a transparent and hitch-free process that will lead to the emergence of new members of the National Working Committee (NWC) of the ruling party.
"I am not aware of any such list. The committee has nothing to do with any such list. Our business and mandate is to ensure a successful convention by conducting a transparent exercise that will be acceptable to all. And that is exactly what we are set to do. We are determined to deliver a credible and transparent elective convention for our great party," Ndoma-Egba declared.
According to him, the 7,200 delegates coming for the convention from the 36 states of the federation, including the Federal Capital Territory (FCT), will decide the fate of the contestants for the various offices.
He added that out of the 65 contenders for the various offices, 20 of them are running opposed, while 45 others will be slugging it out for the remaining positions.
A member of the Publicity Sub-committee of the National Convention Committee, Hon. Abike Dabiri-Erewa, had also told journalists in Abuja that the alleged 'Unity list' is fake. She was quoted as saying: "And we hear of the existence of a unity list. This is not true, there is no unity list. But of course consensus is allowed, affirmation is allowed. And of course as I said, some people are running unopposed. There's no such list as Unity list, if you see any, it is a fake list. The election will be held, and it will be free, fair and credible."