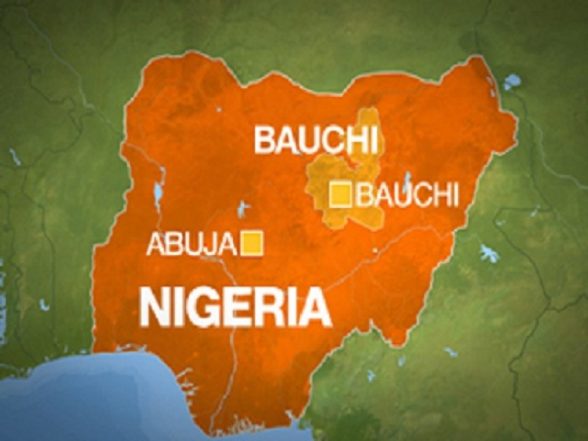 Unknown Motorcyclists Terrorize Bauchi Residents, Stab Pedestrians At Night
Loading ...
Bauchi residents now live in fear following the activities of unknown motorcyclists who have resorted to stabbing unsuspecting pedestrians and zooming off on their bikes.
Investigations by the News Agency of Nigeria indicated that the motorcyclists target their victims mostly on highways in the outskirt, particularly Fadaman Mada, Awala and Gida Dubu areas of the metropolis.
An Islamic cleric, Malam Buhari Dahiru, who witnessed the stabbing of a woman in one of such incidents that occurred in Fadaman Mada area on Tuesday night, described what he saw as 'highly upsetting'.
"I was going home about 8 pm after leading prayers in a mosque, when a motorcyclist slowed down, stabbed a woman trekking home, and then zoomed off.
"The woman fell down and started shouting for help; she was eventually taken to the hospital but I cannot say whether she is now alive or dead," he told NAN on Thursday.
He said subsequent inquiries indicated that similar incidents had occurred in Awalah and Gida Dubu areas of Bauchi metropolis.
"Most worrisome is that the motive for this rampant stabbing of innocent pedestrians is not clear.
"Unlike the one we are used to, whereby youth on drug stab to dispossess people of their valuables, nothing is taken away from the victims in this case.
"The mode of action is same in all cases – a motorcyclist slows down, stabs a person trekking and zooms off," said Dahiru, who is the acting Imam of a Friday Mosque at Fadaman Mada area.
NAN also reports that on April 25, Principal of Government Junior Secondary School, Bigi, in Bauchi metropolis, Malam Shagari Shehu, was stabbed to death in a similar circumstance, along NYSC Street in Fadaman Mada.
Mr. Shaaban Alhassan, younger brother to late Shehu, who witnessed the unfortunate incident, said his brother was returning from the mosque along with his children when he met his death.
"On Wednesday, April 25 at 8 pm, my brother was returning from the mosque with his children when a motorcyclist approached them, slowed down and stabbed him.
"He was rushed to the hospital where his cut was stitched; he showed signs of recovery but later gave up," said Alhassan.
NAN gathered that three days after the Principal was stabbed, another person was equally stabbed in the same manner along the same street.
The victim, Umar Audi, who had visited a friend, was however lucky to survive with stitches, as narrated to NAN by the friend.
"He (Audi) was walking at about 7.30 pm on Sunday, April, 29, when a motorcyclist rode towards his direction slowly, stabbed him, and zoomed off.
"I immediately came to his rescue and rushed him to the hospital; Thank God, he survived with stitches," said the friend.
Contacted for his comments on the development, Bauchi Police Command's Public Relations Officer, DSP Kamal Datti, told NAN they received a report on only the incident involving the Principal.
He, however, said the command would swing into action by strictly monitoring the flashpoints within the metropolis.
He called on members of the public to report movement of suspicious characters to the command for immediate action.
Also commenting, Bauchi Commandant, Nigeria Security and Civil Defence Corps, Mr. Raji Ibrahim, said they were not aware of the development, but promised that his men would be on the alert henceforth.