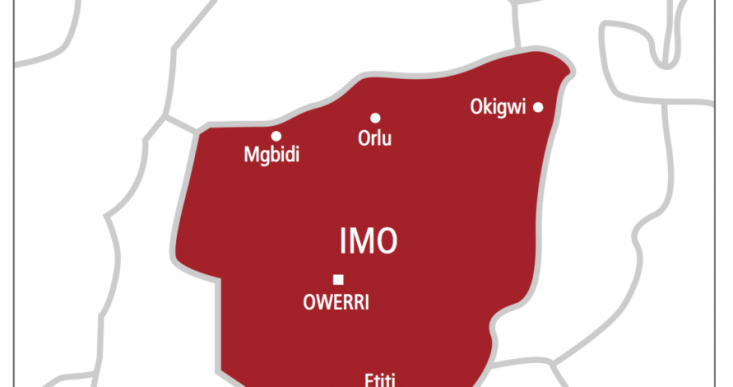 Imo APC Congress Held At Secret Venue Despite Court Order
We will arrest anyone who defies court order –Police
Participants will be punished — Imo APC scribe 
A faction of the All Progress Congress in Imo State has gone ahead to conduct the state congress of the party on Saturday, despite a federal High court of Owerri order stopping the exercise.
There was tension in Owerri, the Imo State capital on Saturday as the operatives of the state police command numbering over 200 with about 20 operational vehicles barricaded the state secretariat of the All Progressives Congress.
APC secretariat, located at Imo State University junction in Owerri, including roads linking to the building, were blocked as the arms-bearing policemen guarded the area.
The policemen were believed to be acting on the instruction of the new state commissioner of police, Dasuki Galadanchi, to stop the APC state congress following the court order.
Our correspondent observed that while the stern-looking policemen maned the APC secretariat, all the officials of the party, including members of staff, avoided the secretariat.
The Police Public Relations officer in the state, Andrew Enwerem, said that the Police were determined in ensuring that the court order was obeyed by all members of the party in the state.
According to the Police spokesperson, the Police would arrest anybody "who tried to defy the court order in order to conduct the state congress."
But in order to beat the Police security, APC members who are not in tandem with the state governor conducted the state congress in an undisclosed venue despite an order of a federal high court stopping the congress.
The APC state chairman, Hilary Eke, said that the idea was to ensure that security agencies who had become partisan did not truncate the exercise.
Eke, who spoke with our correspondent on the phone from an undisclosed venue, said that over 1,500 delegates from the 305 wards of the state were electing state executive members of the party under the supervision of officials from the national secretariat, and members of staff of Independent National Electoral Commission.
Eke said, "Over 1,500 delegates have elected the state executives.
"The venue of the congress was not disclosed because of security reasons.
"INEC officials and officials of the party from Abuja are here.
"Okorocha is not part of the congress; the delegates are the ones electing the state executive.
"The congress is very peaceful and we are working hard to make sure that the people take back Imo APC."
But state secretary of APC, Obioma Ireagwu, said that Eke, who was suspended for alleged anti-party activities, risked a jail term for defying an order of a court of competent jurisdiction.
The party scribe maintained that the party would ensure that those who took part in what he described as "flagrant disobedience to an order of the court" face the full wrath of the law.
He said that in due course, the party would conduct its congresses, starting from the ward to the state level.
–
Source: Punch