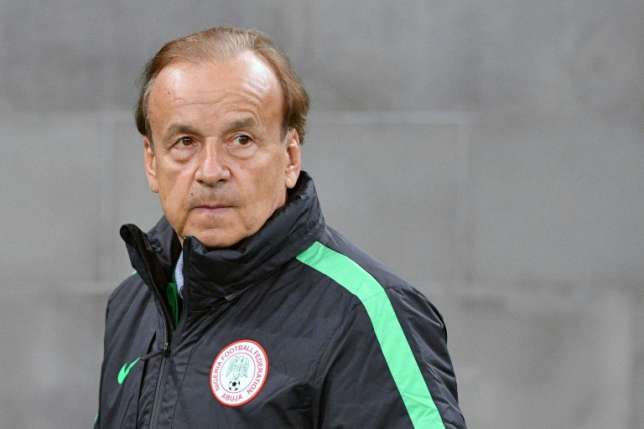 Gernor Rohr: 'Runs Girls' Not Allowed In Super Eagles' Camp
–
Loading ...
Coach Gernot Rohr has said Super Eagles players will be given the chance to have their wives and girlfriends join them at the FIFA World Cup but the players will not be allowed to frolic with women of easy virtue during the competition.
Responding to questions at Friday's media briefing in Uyo, Rorh claims there is no harm in allowing the players' family to visit them after games.
He said: "Yes, the players can have their wives and family come to visit them at the World Cup. Each player will have a room to himself so the family can come on days when we are not preparing for games or on match days.
"However, I won't allow them to have Russian girls, no, no, no. Only captain Mikel who has a Russian partner can come with her."
The German also revealed that the team will fly out of Abuja, after meeting President Muhammadu Buhari, to London where they are scheduled to play against England at Wembley Stadium on Saturday 2nd June, 2010