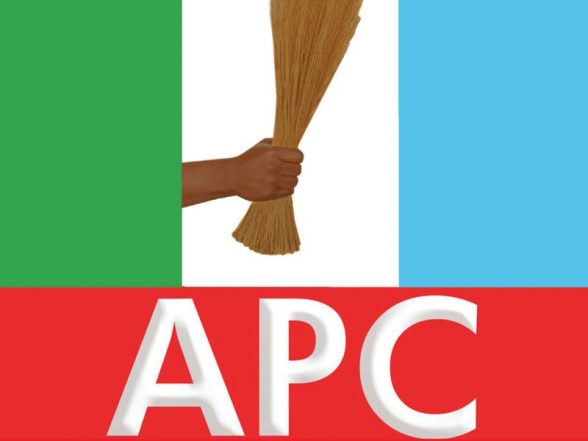 Bayelsa APC Holds Violence-Free Congress, Elects New Exco
Loading ...
The All Progressives Congress (APC) in Bayelsa State has again conducted peaceful State Congress without bloodshed and violence, leading to the emergence of a new State Executive Committee of the Party.
The Congress, which was held at the State Party Secretariat, was witnessed by the former governor, Chief Timipre Sylva and the Minister of State for Agriculture and Rural Development, Senator Heineken Lokpobiri. At the end of the exercise, Mr. Jothan Amos was elected unopposed as Chairman,  Ogeibiri Orubebe  as Vice Chairman and Alabo Martins as Secretary. Journalist, political activist, and media aide to Sylva, Mr. Doifie Buokoribo, was voted as state publicity secretary, in what is widely seen as an attempt to reposition APC in the state.
The State Congress was also supervised by the officials of the Independent National Electoral Commission (INEC) and the Chairman of the State Congress!/Appeal Committees of the Party,Col.Ahmed Usman (rtd).
Speaking, former Governor of Bayelsa State, Chief Timipre Sylva, and Minister of State for Agriculture, Senator Heineken Lokpobiri, have accused the Seriake Dickson administration of squandering a whooping N1.8tn in six years.
Sylva, who is the state leader of APC, told party members that APC is a party formed to look after the needs of the masses, saying that unfortunately, the government in Bayelsa is a kleptocracy.
He said, "Over N1tn, nothing to show for it. I came into Bayelsa State yesterday (Friday), the darkness I saw, I have not seen it in the darkest place around. The stench from the garbage, I could not believe it. Now on top of over N1tn, the government has borrowed another N800bn, yet it cannot pay salaries, it is sacking people.
"What is happening in Bayelsa State? Now, on top of all this, this government has also received about $164m from Paris Club refund, yet this government is owing another $216m.
"Are we going to continue to have a state like this? A state that has made it a state policy to improverish the people; a state that has decided to make hunger a weapon of war against its own people.
"Only the APC can change this situation. Only the APC can help Bayelsa State to get out of the mess that we find ourselves. This congress we are doing today (Saturday) is the early process of salvaging this state from this imminent disaster and calamity that is awaiting us."
He thanked members and leaders for the peaceful conduct of the ward congress, of the local government congress and now the peaceful conduct of the state congress.
On his part, Senator Lokpobiri said there is no alternative to the APC, averring that the party stands against corruption.
He noted that Bayelsa had received about N1.8tn in six years, yet the same government had taken loans of about N800bn without anything to justify the huge amount.
The minister said, "This is the opportunity to tell the good people of Bayelsa that there is no alternative to APC. APC stands against corruption. Bayelsa today has got over a trillion naira in six years."
"The government has taken loans of over N800bn and all of us come from the smallest state of Nigeria. I want you to reflect from this moment, what has been done in  your community, what has been done in your local government that can justify N1.8trn. What Bayelsa has got, all the 19 northern states put together by way of allocation have got less than that in six years."
"That is why I said it is only we Bayelsans that can save ourselves from this poverty; it is only we Bayelsans that can save ourselves from this oppression, it is only we that can save our jobs. Everyday, we hear about job losses in the state."
Other members elected at the Congress include: former State Publicity Secretary, Mr. Fortune Paniebi (State Financial Secretary); Mrs Cynthia Boro Asamaowei (State Woman Leader); Edison Sorgwe (State Youth Leader) and Sir Tonye Okio (State Organising Secretary).