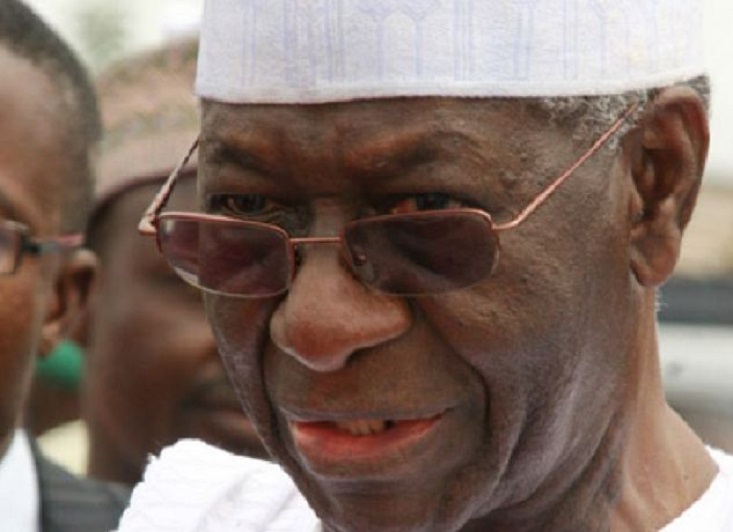 APC Chieftain, Tony Anenih, Others Arraigned For Alleged N700mn Graft By EFCC
Loading ...
The Economic and Financial Crimes Commission (EFCC), Wednesday arrainged a chieftain of the All Progressives Congress (APC) and former Deputy Governor of Edo State, Mr. Lucky Imasuen, before Justice P. I. Ajoku of the Federal High Court, in Benin, the State capi, for allegedly laundering the sum of N700 million.
Also arraignment for the offence were the Chairman of Edo State Peoples Democratic Party (PDP), Chief Dan Orbih, the party's Governorship candidate in 2016, Pastor Osagie Ize-Iyamu, and two other persons.
The arraignment of Imasuen, who was then of the PDP, and the other Defendants was however stalled due to the absence of two of the accused persons (Ize-Iyamu and Dan Orbih) in court.
According to the graft agency, in Charge No: FHC/B/51c/2018 the accused persons and Chief Tony Anenih (said to be large), conspired among themselves to commit the offence sometime in March, 2015.
In the charge sheet dated May 2nd, 2018, and signed by Counsel to the EFCC, Aso Larrys Peters and three others, the Commission  alleged that the Defendants directly took  possession and control of the sum of N700 million without any contract award.
It further stated that the Defendants reasonably ought to have known that the money forms part of proceeds of an unlawful act, to wit: fraud and corruption; and "thereby committed an offence contrary to section 15(2)(d) of the Money Laundering (prohibition) Act 2011 as amended."
The charge sheet further read: "that you Pastor Osagie Ize-Iyamu, Lucky Imasuen, Tony Azigbemi, Chief Dan Orbih, Efe Erimuoghae Anthony and Chief Tony Anenih (now at large), did accept cash payment of the sum of N700 million from Chika Kenneth, without going through a financial institution; and thereby committed an offence contrary to section(1)(a) of the money laundering prohibition act 2011."