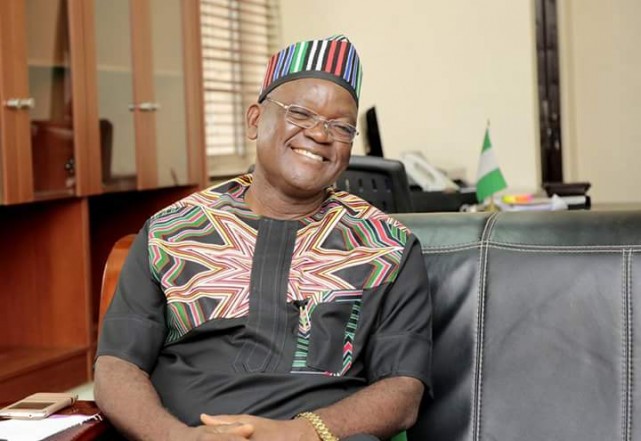 2019: Major Stakeholders Reaffirms Support For Ortom's Re-election
Loading ...
From Msughshima Andrew, Makurdi
More than 250 major stakeholders of the All Progressives Congress, APC, in Benue State have reaffirmed their support for the re-election of Governor Samuel Ortom and pledged to stand by him come rain or sunshine.
The over 250 delegates promised to mobilize grassroots support for the Governor throughout the state.
They made the declaration yesterday in a communique after a meeting of leaders of associations, non-governmental organizations, groups and political stalwarts held in Makurdi.
Member of the National Assembly representing Katsina-Ala/Ukum/Logo constituency, Emmanuel Udende and former Vice Chancellor of the University of Mkar, Professor Nancy Agber, signed for the Benue North East while former Makurdi local government chairman, Godwin Donko and former Vice Chancellor of the Benue State University, Professor Akase Sorkaa initialed for the North West District.
Signatories for the Benue South are member of the House of Representatives for the Okpokwu/Ado/Ogbadibo constituency, Saleh Hassan, and former Minister of the Niger Delta, Sam Ode.
The delegates reaffirmed their confidence in Governor Ortom's leadership particularly his putting his life and political future at risk for the people of the state and pledged support for his re-election.
They expressed their continued support for his position on ranching and noted his vindication at various levels.
The stakeholders noted that Governor Ortom is tackling security and economic challenges which they said were not his creation with commitment, transparency and fairness.
They noted the directive of APC National Executive Committee for elective congresses and that of the North Central Zonal leadership that the former party executives be retained at all levels.
Governor Ortom, represented by Udende appealed to all APC members to remain calm and united.