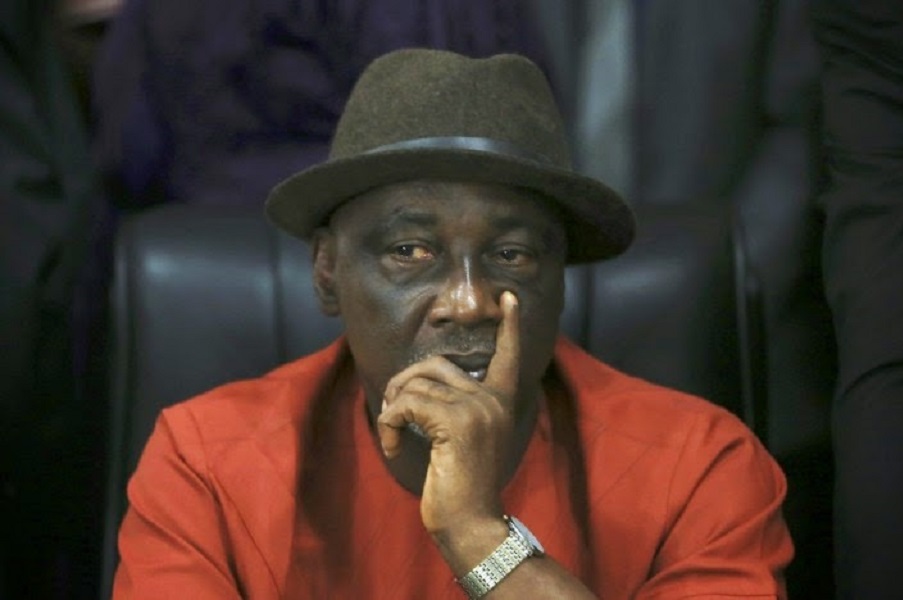 Wanton Killing Of Benue People Unacceptable – By Patrick Abba Moro
Loading ...
It is sad that when other communities in Nigeria are brazing up to the challenges of development, Benue people are burying scores of their own. It would appear that the intractable challenge of daily slaughtering of Benue sons and daughters has defied all permutations from Agatu to Guma to Logo to Buruku to Kwande to Vandeikya et al.
It has been one story of wow and wanton destruction of lives and properties. It is the norm world over that the protection of lives and properties is the primary aim of government. For close to a decade now, Benue people have been murdered in their numbers and both Government and the citizenry are still at a loss as to who these marauding hoodlums are, what their motives are and the cause(s) of their mindless killing of Benue people. The worrisome dimension of the recent heartless daily killings has made it imperative that government should take urgent steps to initiate policies and set up appropriate machineries to address this mayhem that has been unleashed on Benue people.
Government must as a matter of urgency, set out to unravel the nature of the killings and the people who are involved. The characterization of every killing as the aftermath of the herdsmen-farmer clash and the discordant voices of government and government officials are becoming most worrisome and Benue people are paying very dearly for government's ineptitude.
Instead of displaying helplessness, government should commit to "never again" by initiating policies and programmes that will proffer solutions to the perennial problem of the Fulani herdsmen/farmers clashes and their attendant loss of lives. Government immediately should set up a comprehensive special committee made of critical stakeholders, the herdsmen, farmers, security agencies and government officials to oversee and superintend over the relationship between the herdsmen and farmers.
The mandate of this committee is to engender a convivial environment for dialogue to continue to be held for all components of Benue State. Clashes must always be promptly investigated and concrete actions taken by government to unravel all matters connected therewith.
Secondly, the implementation of the anti-open grazing law must be revisited to ensure that all stakeholders are carried along. The bloodbath in Benue State is most unacceptable and must stop.
The anti-open grazing law is comprehensive but has far-reaching implications for all and therefore, must be handled with care. It is imperative that all herdsmen in Benue State must be registered to put paid to the allegation of foreign herdsmen involvement. Government's special committee must constantly engage farmers and herdsmen every step of the way. Herdsmen, farmers and their leaders must be involved in policy initiatives and implementation.
More fundamentally, government must open access to social amenities such as education, hospital et al. These way herdsmen will feel a sense of belonging and will always resist the temptation of engaging in confrontation. Again, appointment of Governors' aides to include representatives of farmers and herdsmen to maintain a bridge between the people and the government is a critical palliative to solving the problem of incessant clashes and loss of lives. For a more comprehensive and permanent solution, government special committee must include traditional rulers.
Government must assume responsibility for the protection of live and properties of Benue people. Asking the people to adopt the medieval practice of fighting twenty first century AK47 wielding herdsmen with stones and sticks is not an option. Government must know that the lives of every Benue person matters. Accepting that this is a national problem, the recent daily massacres of Benue people is unique and must be resolved by an indigenous Benue solution applying Benue wisdom.
We can no longer wish away the fact of the reality that we must accept to live together as one. Even then, we must urgently assemble all retired Benue armed forces personnel to offer solutions on how to contain the situation. At this time, all hands must be on deck. Now that government has demonstrated helplessness, all citizens of Benue must stand up to defend our existence.
–
Abba Moro, a chieftain of Peoples Democratic Party (PDP) is the immediate past Minister of Interior