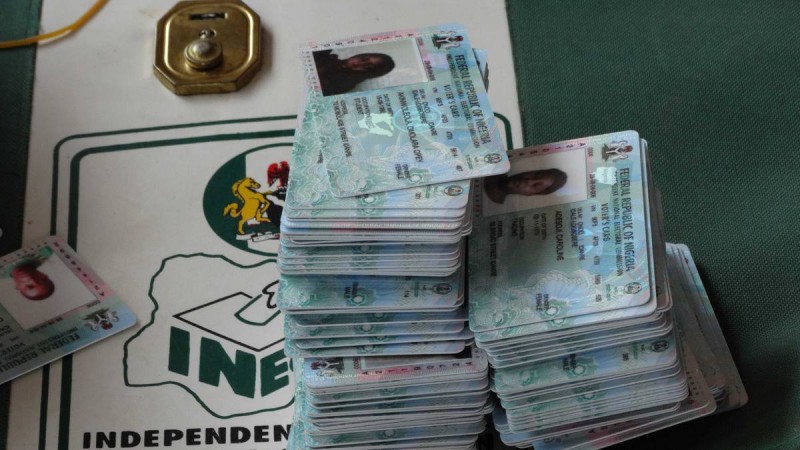 Imo Govt To Embark On Operation Show Your PVC For Business Activities, Admissions –Okorocha
–
Loading ...
Governor Rochas Okorocha has said that his administration is to embark on operation show your Permanent Voters Card (PVC) for the indigenes of the state as a Condition to engage in certain socio-economic activities and admissions into Schools.
The governor gave the indication when he met with journalists at the Government House Owerri on Thursday, April 19, 2018, adding that the nonchalant attitude being exhibited by indigenes of the State with regard to their having their PVCs has made it necessary for government to adopt certain measures to take care of the disturbing situation.
His words, "the government is going to initiate the policy of operation show your PVC before you can enter the market to buy or sell and before you can do business or get anything from the government, and before your child can be admitted in Schools. Even before one receives Salary from the government, he or she must show his or her PVC. We cannot allow the I don't care attitude of our people towards the exercise to continue unchecked".
The governor regretted that a lot of matured Imo Indigenes are not showing interest in having their PVC which would qualify them to play a key role in electing deserving representatives and leaders of their choice and also enable them to contribute their quota towards strengthening our democracy.
He said it is very unfortunate that adults would wait until they are compelled to go for their PVCs, when they should as a matter of civic responsibility, scramble for it and noted that majority of those concerned are in the markets who erroneously feel that it is a waste of time to take some hours to go for their PVCs.
The governor urged the churches to also help in telling the worshippers the need to go and have their PVCs as responsible citizens, and remarked that the campaign the government had mounted on radio, television and other media outfits on the importance of our people going for their PVCs, has not yielded the much desired result and that is the reason the government has decided to adopt new measures.