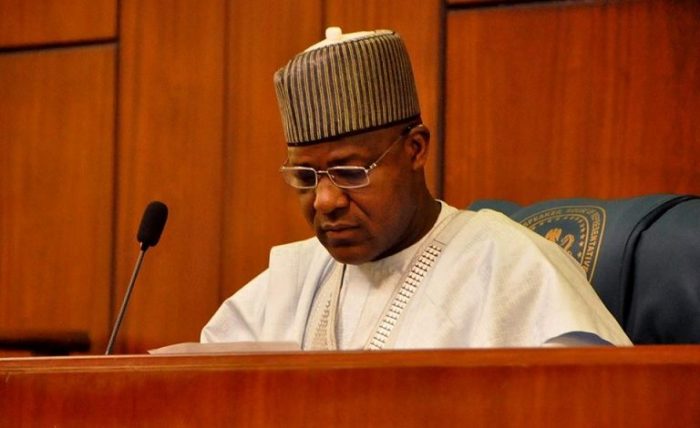 Reps To Investigate Alleged Illegal Withdrawal Of N10bn From NHIS Fund
–
Loading ...
The House of Representatives on Tuesday, resolved to investigate alleged illegal withdrawal of N10 billion from the National Health Insurance Scheme Fund.
This was sequel to the unanimous adoption of a motion by Rep. Chike Okafor (Imo-APC) at plenary.
Moving the motion earlier, Okafor had said that NHIS was established to ensure that every Nigerian had access to good healthcare services and to protect families from financial hardship of medical bills.
According to him, for the purpose of carrying out the mandate, a Fund made up of five per cent contribution by each insured person is maintained with the Central Bank of Nigeria.
Okafor explained that the withdrawal of monies from such designated accounts under the Treasury Single Account by any government agency was based on a request of the Chief Accounting Officer of the Agency.
"A recent oversight inspection of the scheme by the Committee on Healthcare Services revealed that two suspicious withdrawals of N5 billion each, totalling N10 billion, were made from the 'Insured Persons' Funds account.
"These were made on the account with the Central Bank of Nigeria on December 28, 2016, and January 11, 2018, respectively.
"This was when the Executive Secretary of the Scheme was still under suspension.
"Upon inquiry, the Executive Secretary informed the committee that neither him, nor any staff of the scheme made any request for either of the two withdrawals.
"The committee was informed that the withdrawals were authorised by the Minister of Finance without the input of the NHIS and that is in contravention of the laws and regulations governing such actions," he said.
The legislator said that such practices, if not checked, would erode public and international confidence in the scheme and make a mockery of the anti-corruption stance of the present government.
In his contribution, Rep. Udoka Abonta (Abia-PDP) said that monies should not be left idle in the TSA account but rather be put into business or execution of interest-generating projects.
He said, "if that is done, it will reduce the chances of illegal withdrawals and usage of appropriated funds''.
Also, Rep. Henry Ofongo (Bayelsa-PDP) said that the Minister of Finance be made to account for the monies withdrawn from the fund.
He said that it was not enough to have the monies refunded, but that there was a need for an explanation on the withdrawal.
After the debate, the lawmakers mandated the Committees on Healthcare Services and Finance and Anti-Corruption to investigate the alleged withdrawal.
In his ruling, the Speaker of the House, Mr. Yakubu Dogara, mandated the committees to report back within four weeks.
(NAN)