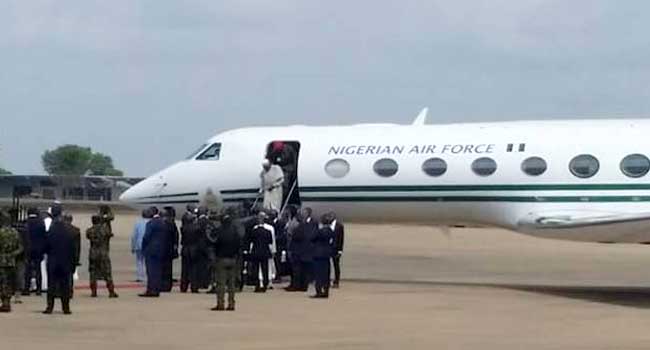 Buhari Arrives Benue Amidst Tight/Nervous Security
–
Loading ...
The President of the federal republic of Nigeria, General Buhari has arrived Benue State at about 11am today's morning amidst tight security.
President Buhari who had initially stayed silent to the call for his visit to Benue State following the mass slaughter of Benue State indigenes by marauding Fulani herdsmen – opted to schedule what appears a campaign stop to the Benue. His visit came months after the slaughter. He had also skipped out on the mass burial of 73 dead bodies recovered from the site of Fulani attack.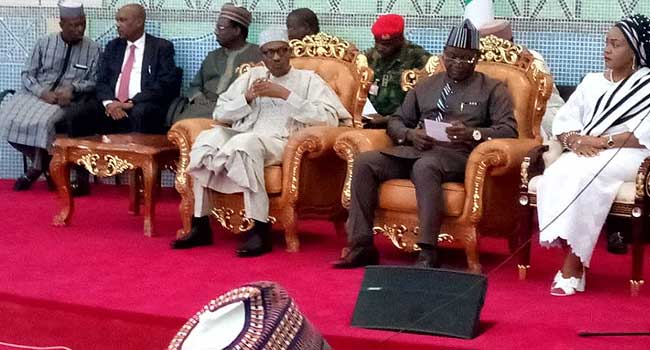 President's arrival to Benue today saw him meet with stakeholders of the State in a tightly controlled atmosphere. The President was said to be covered by the massive security presence at the airport and at the government house. Most of the stakeholders from the State were kept out of the event.
The security men wore a highly nervous demeanor. This is following Governor Ortom's appeal to the indigenes of the State to be on their best behavior – and to avoid embarrassing the President. But the security presence indicates the President's team were uneasy with the visit to Benue State.
Stay tuned for the comprehensive report