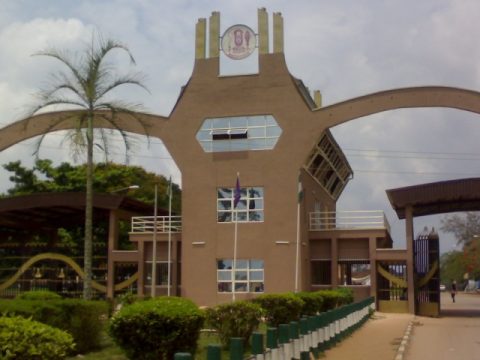 UNIBEN Bows To Pressure, Reinstates Rusticated Students
–
Loading ...
Jethro Ibileke Benin/Benin
The Governing Council of the University of Benin (UNIBEN), has bowed to pressure and reinstated the five students it rusticated for allegedly leading students on protest against the increase
The University also denied information trending on the social media, which links the Chancellor of the institution and Emir of Kano, His Highness, Muhammad Sanusi II, with the rustication of the affeted students.
The University's Vice Chancellor, Prof. Feraday Orunmwense, made the denial on Tuesday, while addressing journalists in his office, to adduce reasons for the recall of the rusticated students.
The five students are, the President of students Union Government, Elvis Osamudaimen, Justus Aidenagbon, Innocent Ehizua, Benjamin Majekodunmi and Goodnews Ehiabhi.
Orunwense said the decision of the management to recall the rusticated students was based on several appeals made on behalf of the students and having considered their pleas, decided to forgive them, asking them to go and sin no more.
"They went to social media and wrote all sorts of things. I want to say right now, they accused so many people. I want to say that the Chancellor was never a part of the decision to rusticate the students. He was never a part, I repeat.
"Ladies and gentlemen, to be absolutely clear, the claim that the Chancellor of the University of Benin, His Highness, Muhammad Sanusi II, Sarkin Kano is responsible for, or involved in any way in determining the new charges, is completely untrue.
"For the avoidance of doubt, the Governing Council of a University, headed by a Pro-Chancellor, is solely responsible for the financial operation of a University and not the Chancellor," he explained.
"However, having considered the appeal (in writing) by the rusticated students, the student unions; and the intervention of well meaning stakeholders, Management has decided to recall the rusticated students," he said.
Prof. Orumwense who also debunked the allegation that the management has put a ban on Christian fellowship on campus, thanked the general public on roles played in solving the crisis that hitherto rocked the institution, saying that the management has finally reduced all the charges that earlier led to the protest of students on campus.