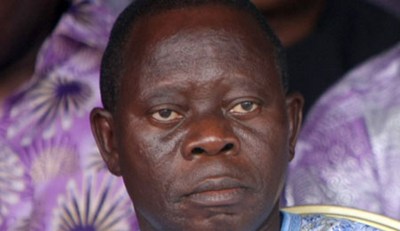 Female Banker Jailed 14yrs For Defrauding Oshiomhole's Aide
–

Loading ...
Jethro Ibileke/Benin
Justice Efe Ikpomwonba of Edo State High Court 2, (Criminal Division), Tuesday sentenced a female banker, Mrs. Gloria Ogbeide, to 14 years imprisonment, for defrauding two customers, Mr. and Mrs. Mikano Kadiri, the sum of N20 million.
The convict who was an accounting officer to Kadiri, a former Special Adviser to Governor Adams Oshiomhole, was said to have on different occasions, defrauded his client and his wife, the sums of N15 million and N5 million respectively.
In the suit marked B/CD/32C/2016, the State Vs Gloria Ogbeide, the defendant, who was until now, a staff of Union Bank, Airport Road branch, Benin City, was convicted  on 2-count charges under Section 1(1)(c) of Advanced Free Fraud and other related offences of the law of the federation.
Delivering the judgment, Honourable Justice Efe Ikpomwonba, who found the accused guilty of both charges, consequently sentenced her to 14 years imprisonment, to run concurrently for seven years, without option of fine.