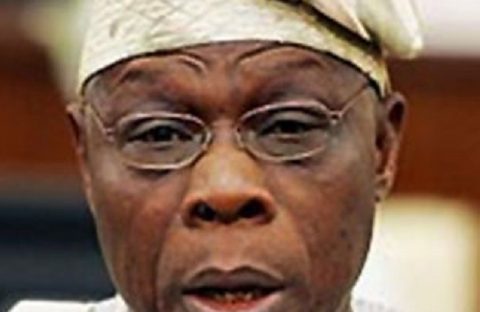 "Obasanjo Spoke The Truth" – IPOB
The statement credited to the former president of Nigeria Chief Olusegun Obasanjo was carefully timed to deliver a devastating blow to the scavenging class of political prostitutes in Igboland that shamelessly went to hawk their wares in Abuja a few days ago. The shameless endorsement of Buhari for 2019 by these bunch of undignified individuals under the banner Igbo leaders have showcased to the world what a bunch of delinquent inconsequential vain glorious misery merchants they are. We support Obasanjo for his timely intervention because at a time of national crisis and with people losing their lives all across the Middle Belt and Southern Nigeria, anybody discussing partisan politics under such an atmosphere of mass misery is not fit to be regarded as a human being talk less a leader.
What Obasanjo said is the clearest endorsement of the philosophy of our leader and prophet of our time Mazi Nnamdi Kanu, that the only way to reign in a dictatorship is by confronting it head on with the truth. Obasanjo have spoken the truth and should be applauded for it. Those hungry and insatiable APC yes men that visited Aso Rock to endorse Buhari for 2019 under the banner of Igbo leaders should all cover their collective faces in shame. They have brought shame and dishonor to Igboland by openly embracing a mass murderer and genocidist.
Buhari has nothing to offer apart from misery and premature death. Those who out of ignorance opposed the ideology of freedom as espoused by IPOB can now see that we are visionaries who should be praised not labeled terrorists.
Chief Olusegun Obasanjo have now seen the inherent danger of the cluelessness and visionless leadership of the Buhari administration. We also commend Chief Ben Nwabueze and Chief Mbazuluike Amaechi who have been speaking in this direction without fear or favour for some time now. They are the real Igbo leaders the world should look up to, not the collection of failures, charlatans, pimps and political harlots that went to endorse Buhari in Abuja a few days ago.
Obasanjo's statement is a slap on the faces of these criminals parading themselves as Igbo leaders. The timing couldn't have been more apt.
It is crystal clear from analysis of Obasanjo's statement that the new coalition he is calling for is something similar to what IPOB is doing, but on broader all encompassing scale that will include all ethnicities in Nigeria rather than one restricted to Biafra alone.
COMRADE EMMA POWERFUL MEDIA AND PUBLICITY SECRETARY FOR IPOB.