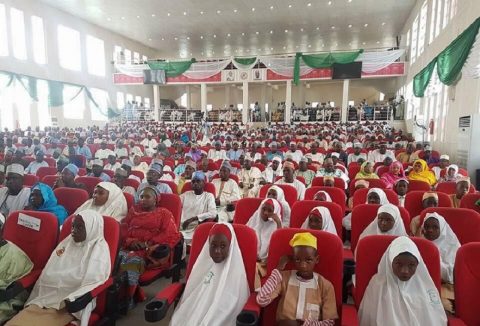 Kano State Govt Investigates Failure Of Its Pilgrims Agency To Refund Hajj Deposits
By Yakubu Salisu A, Kano
Kano state government has constituted a Six – man Committee to find out the circumstances that incapacitated the state Pilgrims Welfare Agency, to refund intending Pilgrims who paid deposits for last year's Hajj.
The committee is mandated to determine the actual number of intending Pilgrims who paid deposits to the Pilgrims Welfare Board that did not perform the 2017 Hajj as well as to ascertain the actual individual and total amounts they deposited with the agency.
It is also to identify those depositors who requested for the refund and those who intend to pay the balance for next Hajj.
In addition, it is to establish the circumstances that made the Pilgrims Welfare Agency fail to reimburse the monies to the depositors who requested for refund.
Correspondingly, it is to establish the claim that Kano state Pilgrims slept outside on return from Madinah and why, even as it is to handle any other matter incidental to its main assignment.
Abdu Lawan Kofar Mazugal (Retired Permanent Secretary) is to Chair the Commitee with Bello Shehu Usman (Retired Permanent Secretary), Sanusi Ado Magaji (Deputy Director, Public Prosecution), Malam Sani Abdullahi Tofa (DG, Kano State Shari'a Commission) and Danlami Shu'aibu (Director Special Assignment) as members. A Secretary is to be provided by the office of the Secretary to the State Government.
The committee has three weeks from the date of inauguration to submit its report.