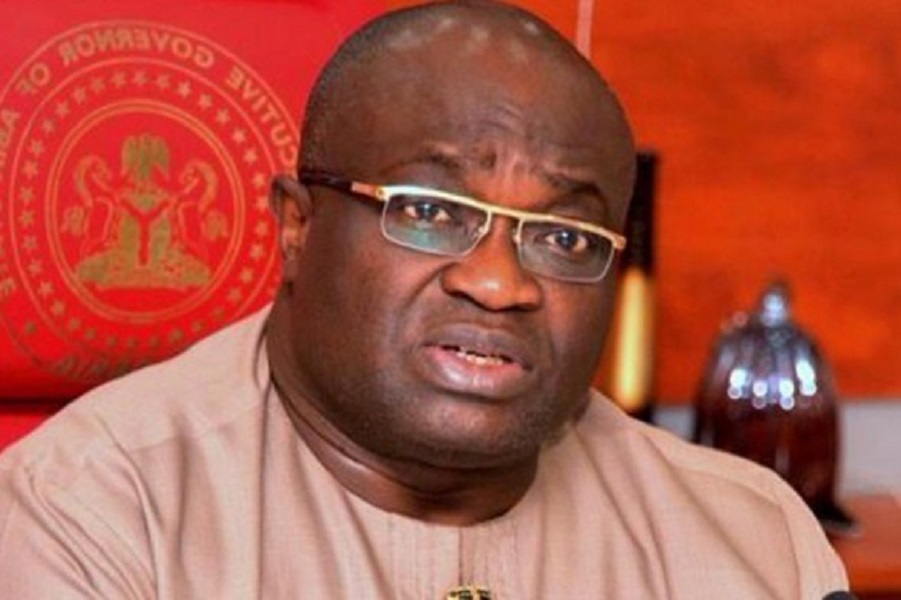 Ikpeazu Blast Political Opponents for Unhealthy Politics
BY EMMANUEL IFEANYI,  ABA
Abia State governor Dr. Okezie Ikpeazu has blasted his political opponents  who took part in the 2015 gubernatorial election in the state for engaging in actions that are undermining the interest of the state in pursuit of their selfish interest.
Ikpeazu who was speaking on the backdrop of the long lasted court cases he faced right from the inception of his administration, blamed the oppositions for serving as tools in the hands of people whom he alleged  doesn't wish the state well.
According to him, "There are fault columnist in Abia who do not know how to draw the lines between their political ambitions and facts. After all, there are political opponents in Lagos. The other day they concluded election in Anambra and nobody is going to court, but in Abia, Anambra people will come and give Abia people money to remain in court for 30 months after election.
"And you know that you're undermining the interest of the state because of your own selfishness. It is not as if because, if you come to Umuahia to do roads, you'll get a contractor that is better than Arab Contractors or if you want to do roads in Aba you'll get a contractor that is better than Setraco.
"If your brother is doing that which you would have done, it amounts to selfishness if you don't let him. In 2019, people can come to the field and tell Abians what they have done. Because in 2019, we are going to tell Abia people what we have done and based on that we will take a decision whether to go ahead or not. At that time, you'll be coming to say 'I will, I will and we shall be saying, we have, we have."
The governor however said that the method he could apply come 2019 against his opponents is not a difficult one for him.  "We will give examples of what we have done and we will stop you from placing your posters on our transformers. We joke took delivery of 26 transformers which we are going to distribute to various communities from first week of January and we will not allow you to put your posters on electric poles we erected. You have to erect your own electric poles so that you can put your posters there. It's not a difficult thing for me," he vowed.