Advertisement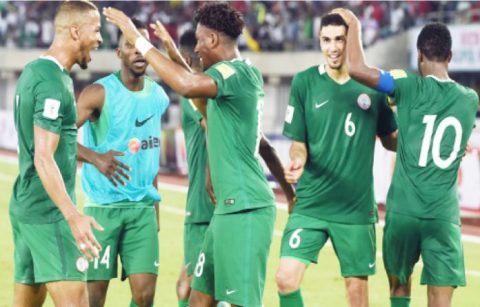 Nigerian Can Only Beat Croatia With Counter Attack – Coach
Tomislav Obradovic, the coach of Croatia national team, has revealed that the only way the Super Eagles could defeat his team when both sides meet at the 2018 World Cup in Russia would be through counter attacks, boasting that there is no way Nigeria could overcome them.
Both Nigeria and Croatia will go head-to-head at the Kaliningrad Stadium, Kaliningrad on June 16, 2018 and the coach is optimistic that they would see off Nigeria, saying that in the Super Eagles, there are several players in the team with the same characteristics.
Obradovic was coach of the Rwandan U-20 National Team for two and a half years, and he almost qualified the country for the 2009 FIFA U-20 World Cup.
Asked to compare Nigeria's offensive players Iwobi and Chelsea's Victor Moses, Obradovic told Sportske Novosti: "Compare all of them with their characteristics? Everyone is similar and quick, good within a group. But where are the world-class players?
Advertisement
"It's probably quite enough, but as a team I do not think they have world-class quality. Why do I say that? They have too many players with the same characteristics.
"They cannot beat Croatia. Not in one segment of the game. Neither technical, tactical, nor organisational, nor in any sense."
Tomislav Obradovic warned the Croatian team that Nigeria's counter attack could be dangerous because they have fast players.
"The only way they can outsmart us is if they threaten us from the counterattack because they have such players, quick, fast.
"We have to hold the ball, wait and play our organised football because we are better, disciplined, stronger on the ball, better one on one," Obradovic boasted.
–
Source: https://independent.ng/nigerian-can-beat-croatia-counter-attack-coach/