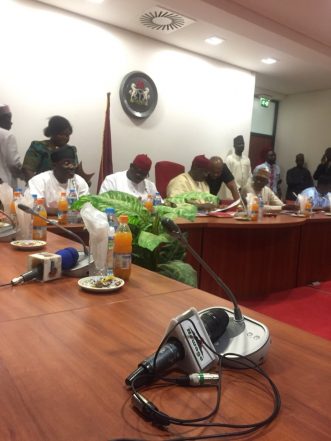 The Senate Ad-hoc committee charged with the investigation of the various allegations leveled against IGP [Inspector General of Police] and police service commission commenced today, November 8, 2017.
Senator Misua had raised allegations of misuse of financial resources on the part of the IGP and the Nigeria Police force in general. In the process, the Police force rained its weight against the Senator.
The Senate adhoc committee is expected to wrap up its investigation in a matter of weeks.
Stay tuned.