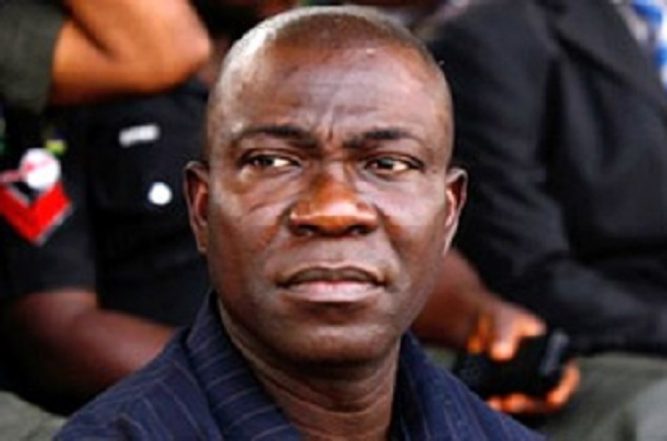 …Says Nigeria needs restructuring, not dismembering 
NEW YORK- The Deputy President of the Nigerian Senate, Senator Ike Ekweremadu, has prescribed far-reaching constitutional reforms as panacea for the challenges of leadership and development in Africa.
He observed that even though many African countries, Nigeria inclusive, had recorded relative success in reviewing the constitution, the issues that plague the continent could hardly be fully resolved by way of constitutional amendments.
Loading ...
Ekweremadu spoke in New York, 
Monday
 night, while delivering the 10th anniversary lecture of the Centre for Media and Peace Initiatives entitled "Constitutionalism and the Challenges of Leadership in Africa: An Evaluation of Tested Models".
The Deputy President of the Nigerian Senate said salient features in Africa, such as weak, ineffective and overbearing leaders, ethnic irredentism, agitations for partitioning, restructuring, systemic injustices and inequities, would never go away unless constitutionalism based on appropriate constitutions are entrenched to address the factors that breed them.
He said: "Some African citizens believe that the current constitutional arrangements have confined them to the margins of national life and deprived them of the benefits of belonging to their nations.
"Efforts to sell the status quo by some leaders have been met with calculated coldness and resistance by citizens reeling under the inequities and excesses of the system because a man who feels oppressed will never be interested in peace.
"Therefore, extensive constitutional reform seems to be the only alternative to the upheavals that will inevitably flow from agitations for justice and good governance by dissatisfied ethnic groups and citizens".
He regretted that with most constitutional arrangements imposed either by colonialists or military rulers, "Africans, in most cases, have never really engaged in substantive deliberations and dialogue about the constitutional format for governing themselves, hence it may well be time for such a dialogue to fashion out constitutions that are acceptable to all".
Ekweremadu proposed a hybrid of the presidential and parliamentary systems with safeguards, such as single term, rotational presidency, proportional representation, vote of no confidence in place of rigorous impeachment processes to better guarantee democratic governance and constitutionalism in Africa.
He argued that government is the dominant player in African economies, hence access to power or lack of it  affects public attitude to both governance and democracy.
The lawmaker, therefore, maintained: "A single term presidency that rotates among the ethnic groups or geographical zones, even if for a defined period, may prove reassuring to ethnic groups and promote loyalty to the nation because every constituent part will be reassured that power will come their way at a given interval.
"Single term for political chief executives will reduce the acrimonious conflict, divisiveness, and instability arising from partisan or factional competition for executive offices in most African nations.
"It will also help African nations avoid the distractions, manipulations and acrimony of re-election campaigns, while facilitating a more rapid circulation or rotation of power among the various groups".
On reducing executive excesses he advocated the replacement of "the usually cumbersome and windy impeachment process with a Vote of No Confidence, which should pass by a simple majority of the parliament" to pave way for easier removal of non-performing and autocratic political chief executives".
To smoothen legislative-executive relationship, in Africa, he added: "The president should also appoint all or a predetermined number of the ministers from the parliament and partly from outside the parliament, especially technocrats as we have in Ghana and Kenya.
"This, in addition to providing for Question Time, will drastically reduce the cost of governance and help to create greater overlap and affinity between the executive and legislative arms of government".
On separatist agitations, Ekweremadu reiterated that African nations, including Nigeria, did not need dismembering, but extensive restructuring to erect true and just federal systems to serve the diverse nature and, in some cases, vast territories of African countries better.
According to him,  "The central government, in most instances, is too big, too powerful, and out of control".
"No argument that is both coherent and respectable can be made to support the continued emasculation of the component states that make up Nigeria or other African nations", the Senator emphasised.