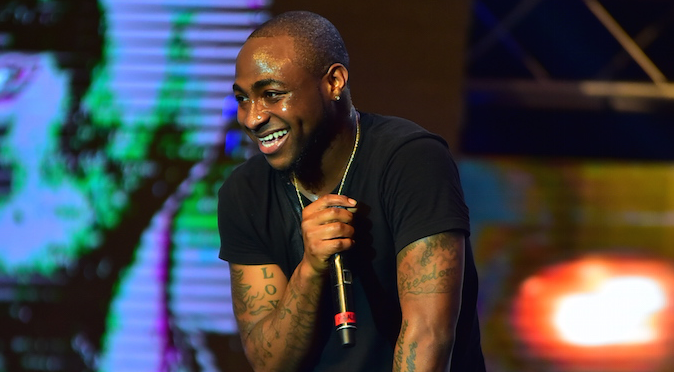 Davido Lands In Huge Trouble Again
When Davido hit the Nigerian music scene in 2010, it was with the force of dynamite. His rise to stardom was meteoric and every song he released was an instant hit. At 19, he had become a household name, boasting of a multimillion naira endorsement deal with telecoms giant, MTN.
But then, with success in the music industry, came a world of scandals and controversies. Not long ago, Davido embarked on a $30 billion tour that took him to 30 cities across the globe. However, the singer ran into troubled waters with his show promoters when he failed to turn up for a sold out show on September 1 in Colorado, USA.
Loading ...
Fans had indeed been angry and expressed their disgust at the failure of Davido to show up for the show. Obviously aware that there could be a backlash, the singer went online on September 2 to apologise to his fans.
In a snap chat message, he declared that he would have been arrested for credit card fraud like fellow musician, Dammy Krane, had he come for the show. He stated that it was in a bid to avoid being "Dammy Krane" that made him not to appear in Colorado.
"Damn they almost Dammy Kraned me smh! Can't make the show in Colorado tonight! We were at the airport for five hours. I'm so sorry! It was out of our hands and there was nothing we could do. I will do all I can to make it up to you guys… God bless," he stated.
However, Davido's apology did little to assuage frayed nerves. In a swift reaction, the organiser, BME, had carpeted the musician, stating that he deliberately missed the show, while dubbing him a liar, SUN learnt.
According to BME, three flights had been booked for Davido consecutively but he bluntly failed to honour any of them, under the guise that he was doing a photo shoot, while he was actually partying.
BME said:
"We attempted to book a fourth flight for Davido but Davido failed to accept the fourth flight arrangement, stating that he wanted a direct flight into Denver. We could not get him a direct flight to Denver, as there were none; all that was available was connecting flights.
Davido, who bluntly refused to make his flight three times, then posted on his snapchat that he was not going to make it to Colorado! We don't owe Davido. He breached his contract!"
Disappointed and fuming, Ayodele Akindele, a staunch fan of Davido based in Colorado, had stated:
"It is obvious that Davido is not telling the truth. That he was arrested is probably an excuse just to get off the hook. We all came out and bought tickets for his show only for him to abandon us; it is so sad."
Another fan of Davido, Balkissa Saidou, said: "(Davido) stole my money, wasted my time and didn't even have the decency to be honest to the guests. So disappointed."
And for Dan Asima, Davido simply took his fans for granted.
"It is sad that Davido chose to go parting while his fans here in Colorado were waiting for him. It is so sad."
Meanwhile, in order to assuage fans, BME had organised another concert for October 16 featuring P-Square. It was a free show. But lots of music fans were not assuaged by BME's option.
An angry Ashley Reynolds fumed:
"This means nothing to me! You guys still haven't resolved anything. And to sum it up, you guys try and bring another artiste out here when the first one never came. You guys trying to butter people up with a free concert. (This) isn't going to make people forget how you've wronged us. Nor will it bring our money back to our wallets.
–
Source: 36ng