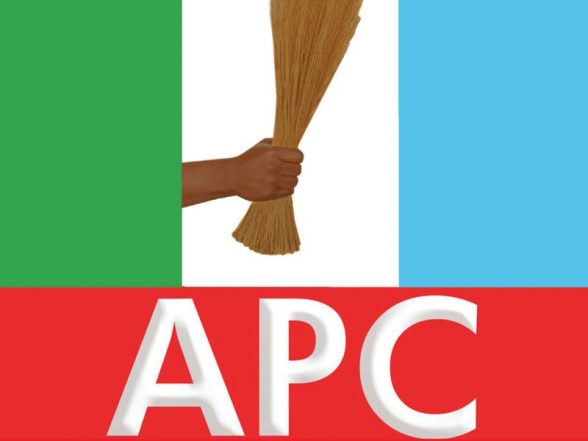 APC Inaugurates Zonal Working Committee For The North East
By Tom Garba, Yola
It was a sea of heads as thousands of APC faithful and followership converged at the famous Zaranda Hotel in Bauchi, where the formal inauguration and endorsement of some vacant positions that were zoned to the north east were filled up.
Delegates from the four APC led States of the North East comprising Adamawa, Bauchi, Borno and Yobe states graced the epoch making event.
The political gathering which was chaired by the Governor of Adamawa State Sen Mohammed Umaru Jibrilla Bindow, had an election which was conducted under a free, fair and transparent nomination and subsequent endorsement of eventual winners.
The vacant positions which were to be filled included, the National Vice Chairman North East, North East Zonal Secretary, Zonal Legal Adviser, and Zonal Leader  for the physically Challenged.
The highlight of the event was when Adamawa State Governor, Sen Jibrilla Bindow was bestowed the singular honour of nominating the Vice Chairman for the North East, Comrade Mustapha Salisu.
The Adamawa State Governor appealed for civility in political activities, free of rancor and advised all successful candidates to be loyal and hard working as regards party activities.  From whence he nominated Mustapha Salisu whom he vouched for as capable and loyal.
Governor Jibrilla's nomination of Mustapha Salisu which seconded by Hon. Sadiq Dasin, received an overwhelming acceptance.
Abubakar Sadiq Ajiya from Yobe emerged as the zonal secretary, Kashim Mustapha Haruna from Borno clinched the position of Zonal legal Adviser while Alhaji Abba Isa emerged as the Zonal Leader for the physically challenged.
It is instructive to note that the election and subsequent inclusion of the leadership of the physically challenged into the APC leadership became applaudible as the first of its kind in the country, where the disabled have been carried along in the apparatus of governance through party leadership.
Responding on behalf of the newly inaugurated party leadership, the nominated candidate for National vice chairman, Comrade Mustapha Salisu, appreciated the confidence reposed in him and promised to live up to expectation.