Advertisement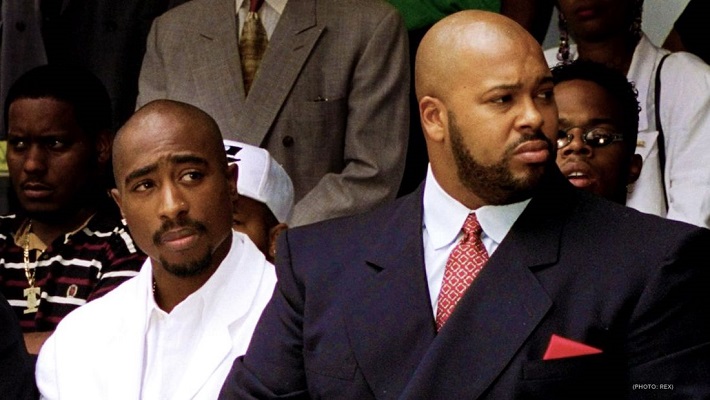 Never being one to shy away from controversy (or threatening to kill people), Suge Knight has stirred the conspiracy theory pot once again regarding 2Pac, whom he says (once again) could still be alive.
Via a phone call from the jail Suge currently calls home, the infamous hip hop mogul talked with Ice-T and Soledad O'Brien for their upcoming two-hour show "Who Shot Biggie & Tupac?" to be aired on FOX this Sunday night at 8 p.m. Ice-T and O'Brien are the hosts for the show which is maybe the 999th investigative report on these unsolved murders, all of which supposedly offer new details on who killed Tupac Shakur and Christopher Wallace a little over 20 years ago.
Loading ...
In a teaser clip provided to TMZ, Suge implies that something doesn't quite add up about Tupac's murder.
"When Pac died, if he really did," Suge tells Ice-T and O'Brien, who both look at each other with perplexed looks on their faces. O'Brien follows up by asking him to clarify what he meant by the "if he really did," remark. "I mean, when I left that hospital, me and Pac was laughing and joking," Suge explained. "So, I don't see how somebody can turn from doing well to doing bad."
O'Brien then asks, "So you seriously think he might still be alive?" To which Suge responded, "I'm going to tell you, with Pac you never know."
Ice-T then jovially jumps in, implying that what he's hearing sounds like nonsense, telling Suge, "there you go."
There's always been speculation that Pac may still be alive, but there's never been any solid proof to back this crazy theory up. This isn't the first time that the infamous Death Row CEO has pushed the theory. Despite the rumors, 2Pac's late mother, Afeni Shakur, did confirm in a 1997 interview that her son was killed on 9/13/96.
But who wants to deal with facts when there's money to be made? There's no word on new Elvis sightings or alien abductions, but judging by this clip of Suge's interview on TMZ, Sunday's show on FOX is going to get pretty good ratings because people love being told the same nonsense over and over.