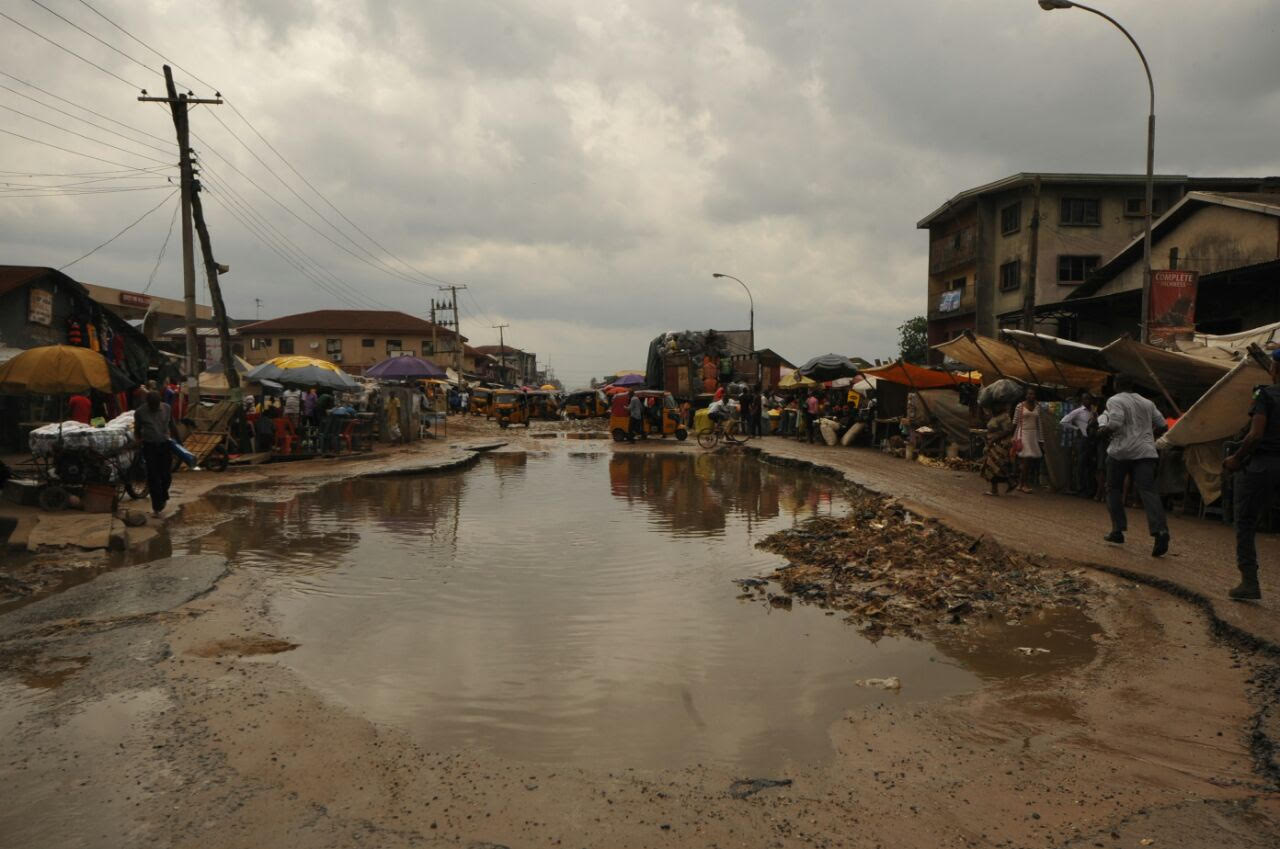 A Human Rights group, Civil Liberties Organization (CLO) Anambra State Chapter has decried deplorable and unbearable condition of federal roads in Anambra State.
The group noted that it was a despicable, excruciating and the suffering of the people of Southeast who were being subjected to the pathetic and pitiable condition of the roads especially Onitsha -Awka federal highway, Nnewi-Uga Okigwe road, 3-3 Nkwelle-Otucha-Omor-Umulokpa road.
In a statement signed by the State Chairman of CLO Mr. Vincent Ezekwueme, Secretary Mr. Chidi Mba and the Publicity Secretary Nicholas Amoke stated that it was imperative and necessity for Fashola to order for rehabilitation of the road, as distance from Onitsha to Awka that ought to take 20 minutes drive now take 2 hours because of deplorable condition of the road.
"Instructively, the Onitsha-Enugu federal high way awarded  under president Olusegun Obasanjo administration, which has been abandoned, the road is now a death trap and  nightmare for commuters and other roads users, We doubt if such decrepit road exist anywhere in Nigeria".
"CLO call on Hon. Minister of works Babatunde Fashola to without delay direct the Federal Road Maintenance Agency and Federal Ministry of Works to commence palliative works on the roads to reduce the sufferings and predicaments of the road users, commuters as well as to give the people of the area sense of belonging".
The group however called on federal government to withdraw military personal sent to South East, "as if we are at war and South East is very peaceful and operation python dance II for the Southeast  is not  only necessary but unacceptable to the people of South East.
"It is pertinent to note that operation python dance is alien to Nigeria constitution, anti people, undemocratic and it will instill fear and insecure on the people in view of November 18th Governorship election".
"CLO equally called on the military authority to order for discreet and in-depth investigation over the alleged extra Judiciary killings and human Rights abuses by the military against the civilian's populace and unarmed agitators" It stated.