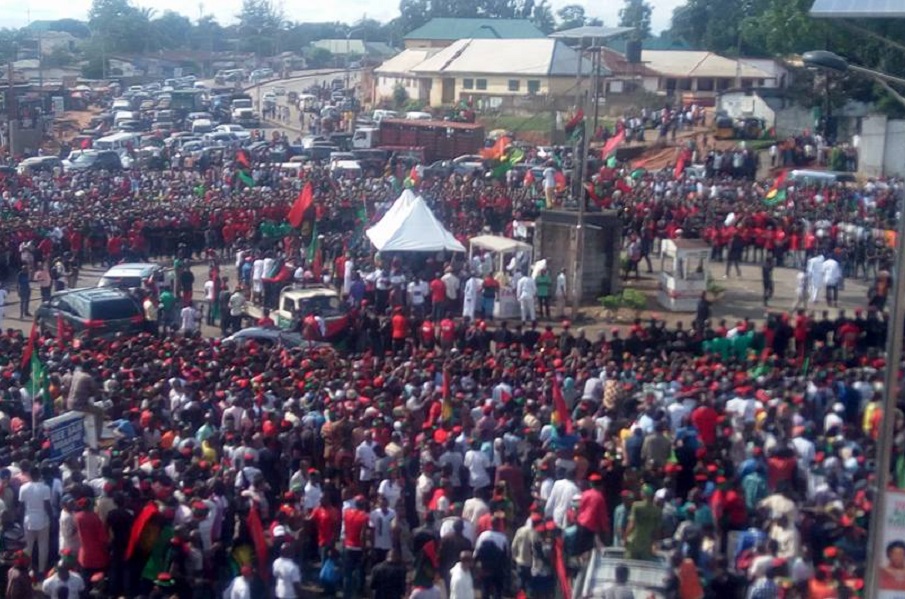 …Wants Military withdrawn from Southeast 
A chieftain of the ruling All Progressives Congress (APC) Comrade Timi Frank, has said that the ongoing military show of force in the Southeast region of the country, in which some youths and Biafra agitators are being maltreated is capable of putting the country on fire if not checked.
Loading ...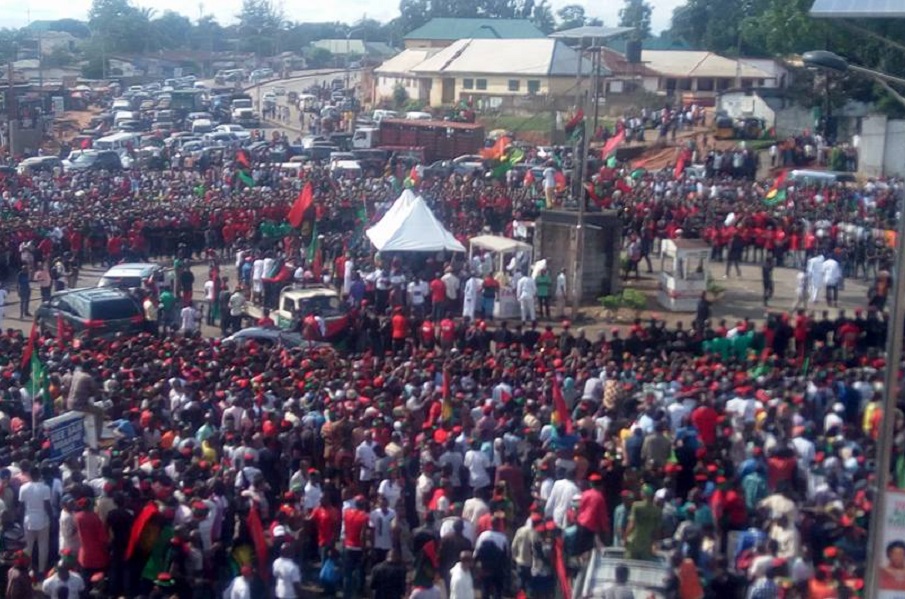 Frank said in as much as military's show of force is allow in a peaceful manner, the current approach in the region need to be checked, calling on President Muhammadu Buhari to consider the political implications of unleashing military on an entire region.
The APC Deputy Publicity Secretary while reacting in a statement he signed on Thursday in Abuja to a video circulating on the social media where some youths and IPOB members were caught by the military and asked to forcefully swim in a dirty water, said such action is condemnable all over the world.
He warned that the ongoing military action in the region is capable of sabotaging the good intention of APC government and therefore portray the current administration as a military government.
While calling on Nigerians, especialy leaders across board irrespective of political differences to speak out against what he described as inhuman treatment of Nigerians, he said: "today it may be the Igbos but tomorrow may be the Ijaws or Yorubas or any other region, by then there may be nobody to speak out.  This incident is a total disgrace and embarrassment to the Nigerian government," he said.
Frank, who said he does not believe in Biafra agitation but one Nigeria's project, urged the federal government to either replace the Army with Police or Directorate of State Services (DSS) so has handle the good intention of government in a civil manner, saying "the DSS or Police will never carry out such brutality on unarmed Nigerians because DSS has shown maturity in in handling civil issue like this in tne past."
According to him, "the activities of these handful numbers asking for Biafra does not represent what the whole region stands for. There are still large number of people who are not comfortable with such agitation, these people too are Nigerians like others. So the whole region should not suffer the persieved sin of the few."
The APC chieftain who described the ongoing military action as pure sycophancy to justify to the President that they are working, observed that "the military did not act this manner when President Muhammadu Buhari was not around for sometime.
While stating that all over the world, agitation for various reasons can not be totally eradicated, he added that the way and manner government and her security agencies handle such matter will show the different and either make citizens to believe in such government or not.
"This may be one of the reasons the United State Government refused to sell arms to Nigeria Army because of human right abuse and violation. This has to stop because military solution has never been the best in handling such in a democratic system like ours anywhere in the world."