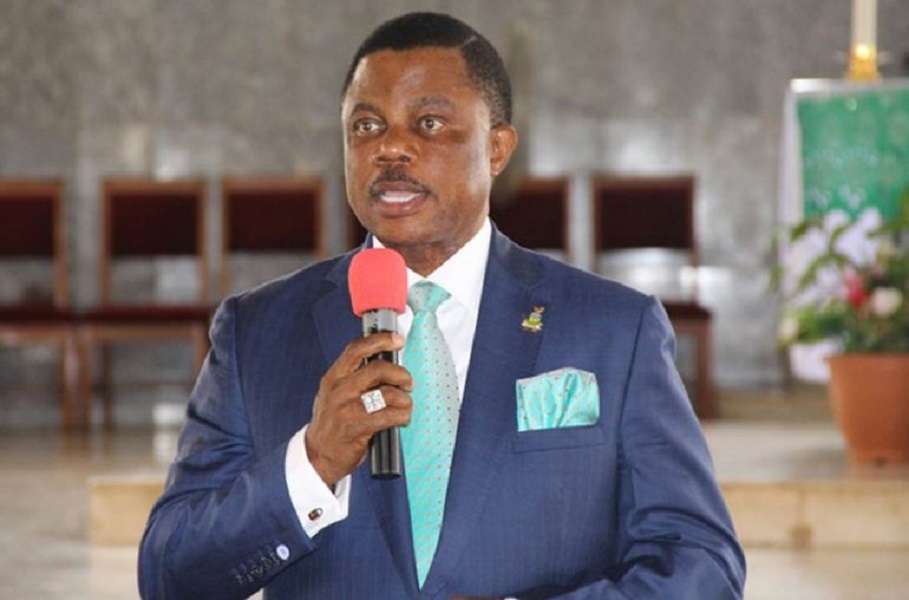 Advertisement
…Says it has only one King
The people of Nneyi Umueri have thrown their support to Governor Willie Obiano's second term bid for the continuous of delivery of dividends of good governance to Anambra State.
They disclosed this when they visited His Royal Majesty Igwe Sir Ben Emeka of Umueri Kingdom on a solidarity visit at his palace yesterday.

Loading ...
The group who were led on the solidarity visit by the Chairman of Nneyi Umueri Mr. Pius Nweke and former President General of Umueri Chief Vincent Okoye declared their total support to the reign of Igwe Emeka as the Okebo 2 of Umueri.
Nweke in his address assured the Igwe of thensupport of the good people of Nneyi Umueri to his reign, saying that the people of Nneyi Umueri are not in support of one Cosmos Ogugua attempt to balkanise Umueri in the guise of automous.
According to Nweke,  Ogugua did not follow the constitutional provision for the actualization of automous community but  he woked up one day and started claiming that he was the traditional ruler of Nneyi Umueri.
He likened what Ogugua did as something that is only obtainable in a lawless society but noted that as law abiding citizens of Umueri, Anambra and Ngeria at large that the people of Nneyi Umueri recognises HRM igwe Emeka as the only traditional ruler of Umueri.
In his remarks, Chief Nweke a member of Umueri royal Cabinet, corroborated what Nweke said and told Igwe Emeka to always count on the support of Nneyi Umueri to his reign as the traditional ruler of Umueri.
Igwe Emeka in his appreciation thanked the people for the solidarity and show of support, he said that he will ensure that no stone would be left unturned towards ensuring the actualization of peace and harmony in Umueri and other neighbouring communities that shares boundary with Umueri.
He also urged them to continue supporting the administration of Governor Willie Obiano for the continuous delivery of dividends of good governance in Anambra State.
He also admonished governorship candidates for the November 18th governorship election to shun campaign of calumny and engage in an issue based campaign for the betterment of Ananmbrans.