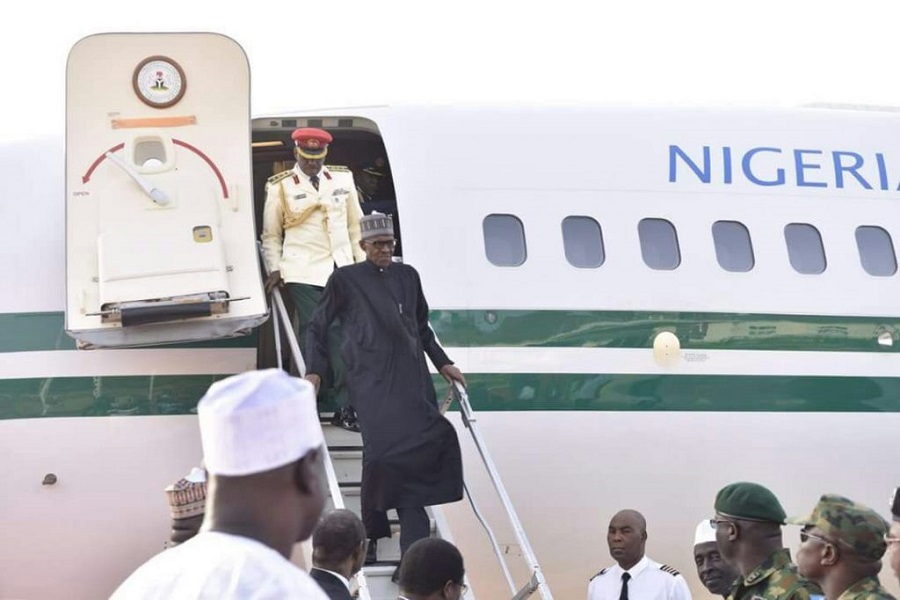 The President of the Federal republic of Nigeria, General Muhammadu Buhari is reported to be due for takeoff from his London location today to travel back to Nigeria following long medical vacation. This announcement was made today by the Presidency through the spokesman to the President, Femi Adesina. The statement released by the spokesman stated the President will arrive Nigeria later today and will address the nation on Monday August 21, 2017.
Loading ...
However, the planned return of President Buhari today did not come without its share of controversy. Protest group led by the son of Late Justice Oputa, Charlie Boy had been agitating aggressively under the group name "our mumu don do" requesting for the President to 'resume or resign'. The protest led to an altercation at a popular market in Wuse, Abuja where hired thugs were brought in to physically abuse the protesters. Many other of the protesters including Charlie Boy was beaten up. Some of the journalists who accompanied the protesters were injured.
Following the altercation, Charlie Boy suspended the protest. But a London group took up the garnet. They quickly arranged for a night vigil/protest at the London location [Abuja House] where President Buhari had been housed for the last 105days. They held the night vigil last night.
Today, the presidency announced the President's return. But the spokesman to the President told 247ureports.com that the return by President Buhari has nothing to do with the protests. "The trip had been planned and known to us for two days".