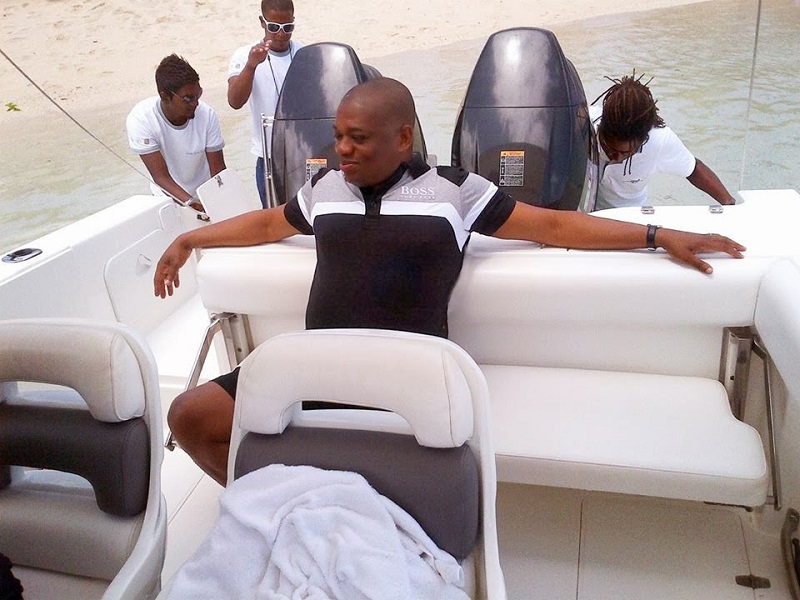 A chieftain of the All Progressives Congress (APC) and the governorship candidate of  the defunct Action Congress of Nigeria  (ACN) in 2011, Prince Paul Ikonne, has revealed how the former governor of Abia state Orji Uzor Kalu, has been romancing the People Democratic Party (PDP) for get favour for his brothers.
Loading ...
Ikonne recalled the concerns he raised against Chief Kalu when the later defeated to the APC, saying everything predicted about the former governor is now coming to pass.
Addressing a Press Conference in abuja on Friday, Prince Ikonne said by now the former governor ought to know that he has list so h ground in the politics of Abia state, adding that Orji Kalu should never repeat what he allegedly did as governor of the state which "gave him bad image and put Abia state backward," he said.
"Abia APC is getting bigger, people will come and remember that when some people said they have join the party I raise serious concern because of the antecedent of such individual especially the former governor of Abia state chief  Orji Uzor Kalu and does things I predicted they have started playing now and we will not take  it.
"It has come to our notice what is plotting is that he is  hobnobbing with Dr Ikpeazu the governor of Abia state in the deed to fetch his brother, qho is a PDP person to run with the governor as his running mate in 2019 while another of his brothers will run for Federal House in Aba Federal constituency and this is total evil plan against Abia state.
"It is  devilish and it is an act I know Abia will resist. It is because this kind of action is capable of tearing the APC apart. Right now, we are building our party because APC is getting stronger in Abia and more people are joining the party, more sincere and focus people are joining the party. So for Chief Orji Uzor Kalu to have started this again is too bad and I condemned it in all totality.
Kalu cannot be in APC and the same time hobnobing with the sitting governor in bid for his brother to run as the deputy governor to the sitting governor in 2019. Now, my question is  under what platform is the arrangement going to take place? Because the governor has not join APC yet, is Orji Kalu one leg in APC and the other one in PDP?
"These are question that are begging for answers and I know Abia state can't take this kind of thing again. I think he should concentrate all his effort in the Abia State North Zone and try and win his Senatorial sit instead of trying to plant his brothers to run as a Federal House member from Abia constituency and one to run as a deputy governor with the serving governor.
"You can not impose any candidate in Abia APC, you should know this kind of idea can not fly because it is an evil plan against Abians which by the grace of God will not work out. So, I use this opportunity once again to call on Chief Orji Uzor Kalu to desist from act that are capable of tearing the APC apart and also capable of scaring the people from joining the party and also make APC to loose election in the fourth coming election in 2019.
"The party is getting stronger and positioning its self to win election in the forth coming elections and those kind of attitudes are attitudes that can scared well meaning Nigerian's even the electorate themselves, they will think Orjism is back again in Abia state and APC is not the platform."
While congratulating Nigerians for their patient with APC led administration in the country, Prince Ikonne assured that the present government will deliver all the promises made to Nigerians.